"Solved my issues the same day!"
- Paul M., Hillsborough, NJ
Rated 4.8/5 in 300+ customer reviews
Dave's Computers In-Home Services
Our professional technicians can work on a wide variety of devices including smartphones, tablets, and laptops. Whether it's a broken screen or a slow device, Dave's Computers can get your device back to normal.
DELIVERY SERVICE FOR YOUR TECH NEEDS
Don't waste your time driving to our location. We offer home and office service that can bring all of our offerings directly to your location. Avoid the hassle of having to pack up your computer or other devices and give us a call.
Is your computer struggling with normal programs or just running slow in general? Dave's Computers can perform typical maintenance to get your computer back to operating normally.
If your wireless network isn't delivering the speed it should be or if you need some help setting it up for optimal speed, give Dave's Computers a call. We can come to you and fully set up your Wi-Fi so you don't have to worry. Setting up your wireless network can be a complicated process so let us ensure you have the best security and speed your network can offer.
If you've recently purchased a new computer or other device let Dave's Computers help you set it up. Our professional technicians know exactly what it takes to properly install and set up new computers so you don't have to. We can also help transfer any data from older devices you might have so you can easily access it on your brand new machine.
If you have children in the house and want to protect them from the many scams and malicious content on the internet then we can help! We can set up proper parental control software and filters to ensure your kids are browsing the internet safely and securely.
WIDE VARIETY OF REPAIR SOLUTIONS
If your technical problem is out of the scope of normal computer repairs, there is no need to fret. Dave's Computers offers a wide variety of solutions that can assist in solving your technical problems. Whether it's a malfunctioning TV, slow computer, or smashed smartphone screen, Dave's Computers can help you out.
Check out our service plans that provide you with the best value for your money. Our services can cover you in case of device malfunctions or repairs and will ensure you are fully operational at all times.
Looking for IT Support? We can help!      In New Jersey for small businesses. Whether it's a solo based business or has up to 200 users, Dave's provides a much more personal approach to your IT needs.
Computer Specials For 2021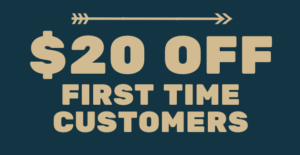 Click Coupon Above to Print
Our Hillsborough Services
Fill Out Form Below to Get Help Today
Directions To Dave's Computers