Starting September 2018, Dave's Computers will be starting a local based referral program. When someone presents the banner or flyer at time of sale, 10% of the Labor will be donated to that organization.
Examples of banners you can use in email or on your website. They will be edited with your organization's name.


Having a special event? Ask us for Flyers: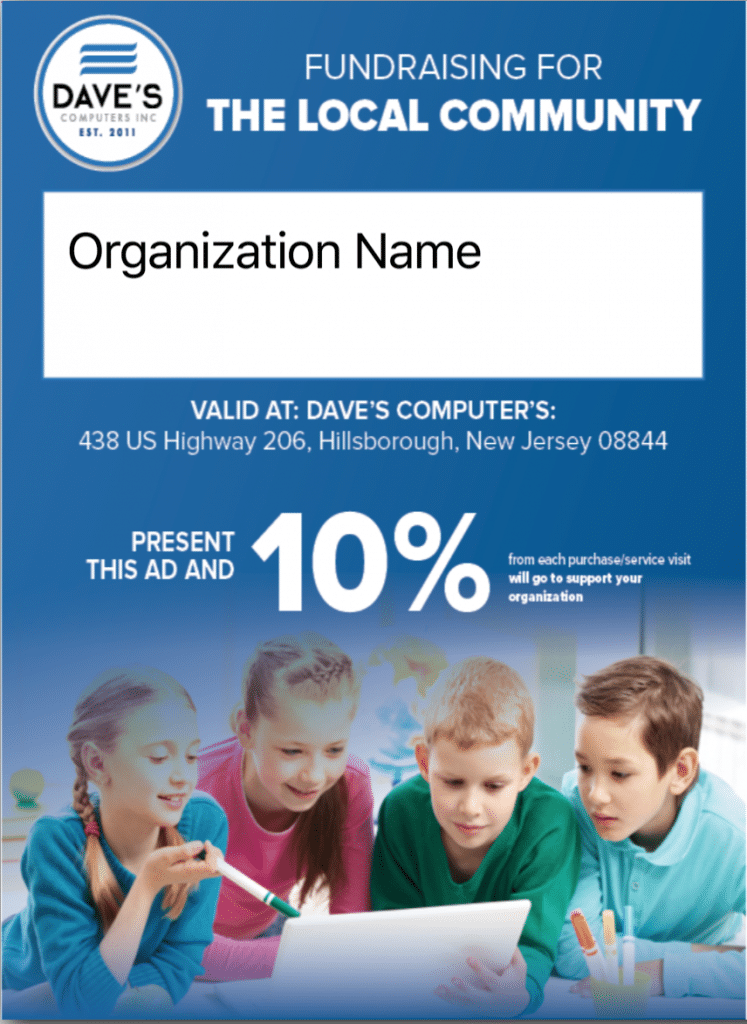 If you would like to participate in this program please email us at dave@3.82.198.174 . Please mention your organization name, full contact details and URL of your website and social media if you have those.