Is your SSD device damaged or broken beyond repair? The files that you store on your solid-state drive can be priceless and irreplaceable. If your SSD device becomes damaged, you may worry that those files are gone for good. Fortunately, with the expert help of Dave's Computers, you can have those files restored to you quickly and at an affordable price.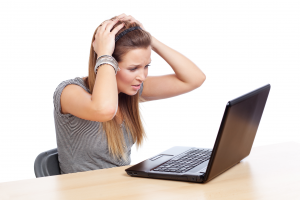 Turn to the Experts
If your SSD device becomes damaged, you need to turn to the experts to recover the files and data you had saved to the device. Trying to restore the data yourself or hiring an inexperienced tech to recover your data may result in complete data loss.
At Dave's Computers, you can count on our proven professionals to restore your data using the latest technology, ensuring that you have access to your files as quickly as possible.
Prompt and Reliable Service
While other data recovery service may take days or even weeks to get your data and files restored and back in your hands, our experts will complete the service in a timely manner. Oftentimes we are able to restore your data for you in 24 hours or less. Our representatives are here to help you 24 hours a day, 7 days a week. If time is of the essence and you want your data retrieved quickly and effectively, you can count on the professionals at Dave's Computers to get the job done and to get it done right.
Contact Us