Computer Repair in Monmouth Junction NJ
"Fixed my iMac that wasn't turning on. Saved me the cost of buying a new one"
- Michael M., Monmouth Junction, NJ
Rated 4.8/5 in 300+ customer reviews
Computer Repair in Monmouth Junction New Jersey
Did you accidentally lose all your photos or files? Did you drop your laptop and break the screen? Are you experiencing constant lag? You don't have to worry about anything. Dave's Computers in Monmouth, NJ, provides fast, qualified, and affordable computer repair services. Do you need help with your computer? Call us today at (908) 829-0257.
Expert Laptop Repair in Monmouth Junction, New Jersey
Whenever you need an emergency computer fix in Monmouth Junction, Dave's Computers is just a phone call away. Just stop by one of our stores or give us a call so we can help you out!
What is the team at Dave's Computers capable of doing for you?
Data Recovery & File Recovery
We at Dave's Computers are committed to protecting your privacy. Our highly experienced specialists can retrieve your personal and business information from any type of storage device. Our team of IT professionals has the most experience in the area. Regardless of the device or storage capacity, our team can handle your storage needs quickly and efficiently.
Please seek assistance as soon as possible so our team can aid you in restoring files from the devices listed below:
Flash & Thumb Drives
External Hard Drives
Hard Drives & Hard Disks
RAID Systems
Mac and PC Repair Service
We are able to fix any computer issue. Below are some of the most common problems we see on a daily basis:
Computer freezes or runs slowly
Your Mac computer won't update
PCs with blue or black screens
Laptop that is not responding
Connectivity issues on the network
Battery life of laptops is rapidly evaporating
Cameras that are unusable
The threat of viruses and malware
Computer speakers not working
Computer and keyboard damage caused by water
A cracked or broken screen
Hard drive replacement
Note: A computer that has been physically damaged needs to be brought to our store for repairs. It will not only speed up the repair, but it will also prevent it from getting worse. It is often possible to resolve software problems over the phone since most of them aren't as hard to troubleshoot or fix. If you prefer, you can bring your computer to our Hillsborough computer repair store.
Super-Fast 1-day Turnaround Time!
If you are experiencing a computer problem in Monmouth Junction, we can fix it for you as you wait. As a result of our understanding that computers are essential for both business and personal reasons, Dave's Computers has accelerated the computer repair process, making our services as accessible as possible.
If you need computer repair, choose Dave's Computers
Dave's Computers offers a guarantee on the work we do. We will make sure the repair is performed again, free of charge if you are unsatisfied. If your computer cannot be repaired, we will notify you. Additionally, diagnostics will always be our responsibility!
Dave's Computers: What you can expect
Live Support and Lightning Fast Response Times
Problem-solving Solutions for Your Business
Budget-friendly, on-time work
We guarantee your satisfaction 100%
Information that is easy to understand without techno-babble
Configuration and access to all network settings
Don't just take it from us. Here is what our clients have to say!
"My Mac computers are now faster than when I first bought them. The speed is life-changing. I essentially have two new computers and saved thousands of dollars by not having to buy new ones. The work on both computers was completed within days of them being dropped. No hassle"
—Kevin
In Somerset County, NJ, we serve all residents
Don't let your computer troubles frustrate you any longer. Dave's Computers offers computer repair, laptop repair, and data recovery services. No matter what type of computer you have, our technicians are fully qualified to handle the problem.
Contact us today! Our Hillsborough store can assist you with your Mac or PC at (908) 829-0257.
Looking for IT Support? We can help!      In New Jersey for small businesses. Whether it's a solo based business or has up to 200 users, Dave's provides a much more personal approach to your IT needs.
Monmouth Junction Computer Specials For 2021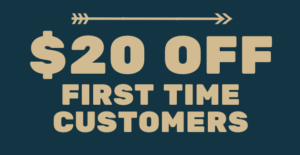 Click Coupon Above to Print
Our Monmouth Junction Services
Fill Out Form Below to Get Help Today
Directions To Dave's Computers