Computer Repair in Franklin Township NJ
"Solved my issues the same day!"
- Paul M., Franklin Township, NJ
Rated 4.8/5 in 300+ customer reviews
People of Franklin Township, NJ, are you facing computer problems and can't seem to find a way out of it? Well, you don't need to panic. Sometimes we download the wrong files from the internet and let the bugs in, while other times, our over-usage causes the system to heat up and slow down. Now, there are several ways you can fix it, and one way is to hire professionals like us. Dave's computer offers our extensive computer repair service in your town.
We all have experienced computer or laptop issues at some point in our lives, and we understand how much of a headache it brings. Consider this when you have some vital assignment to work on or project to submit; things can get really frustrating. On top of it, the fear of losing all your data; you don't want a roadside vendor who has no idea what he's doing to repair your computer and charge your way over the budget.
That's why you should come to us, Dave's Computer; Because our team has hands down the most experience in handling computer problems and fixing them at reasonable costs in Franklin Township, NJ. We understand computers inside and out, and we will advise you on the best possible solution for your computer.
Laptops offer easy accessibility and mobility that desktops don't. Hence, it is a popular choice for students, work professionals, and in general as well. To ensure your laptop keeps working correctly, our team makes sure to offer the best repair service. Whether it is your Windows laptop or a Macbook, Dave's Computer will provide a solution to every laptop problem you may have.
Is it physical damage like a broken screen or inactive speakers, or is software-based like network connectivity issues or drivers unable to update: Bring your laptop to us, and we will offer the best repair recommendation.
We understand your time and money are precious, and we hate to keep our customers in the dark; hence, we offer a complete laptop diagnostic. This ensures that you understand what is wrong with your laptop and pay for the associated services.
Some common laptop software problems are:
The computer won't start
The screen appears blank
The laptop screen is frozen
Windows fail to boot
Slow computer
Operating system not functioning properly
Overheating
While some of these issues might not seem a big deal at first and you may continue using your laptop as such. But if you ignore these problems now, they will mutate and multiply and affect other parts. Now, we don't have to tell you that – That situation is Worse!
Consult the best laptop repair service in Franklin Township, NJ
At Dave's Computers, we offer the best computer and laptop repair service to Franklin Township, NJ residents. We are experts in computer repair, laptop and Mac repair, data recovery, and IT support. We aim to provide excellent quality service and plausible solutions to all of your computer-related problems at the best price. Reach out to us today!
Looking for IT Support? We can help!      In New Jersey for small businesses. Whether it's a solo based business or has up to 200 users, Dave's provides a much more personal approach to your IT needs.
Franklin Township Computer Specials For 2021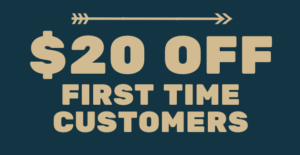 Click Coupon Above to Print
Our Franklin Township Services
Fill Out Form Below to Get Help Today
Directions To Dave's Computers