Computer Repair in Bernardsville NJ
"Solved my issues the same day!"
- Paul M., Bernardsville, NJ
Rated 4.8/5 in 300+ customer reviews
Computer Repair in Bernardsville New Jersey
Keep Your Computers Running Efficiently With Regular Tune-Ups And Maintenance, And Get All Repair Issues Promptly Attended To For Uninterrupted Workflows
If you have been using computers for a while, you will agree these machines seem to always fail at the most inconvenient times. Our computer technicians in Bernardsville, NJ have recounted different versions of the same client predicament. Clients have told us, the PC failed when they were:
Grappling with a fast-approaching deadline for an important assignment,
Rushing to finish a school paper that's due the next day,
Polishing up on the most important presentation of their young career.
Granted, you don't choose when your computer fails. But from our experience, you can prevent computer failure. Now, that's even better. If it weren't too good to be true, you say. After all, computers are mechanical devices with finite use lives. But hear us out:
Regular PC Maintenance Nips Computer Issues
Regular PC maintenance is less costly than computer repair and will in most cases prevent PC failures that attract costly repairs and component replacement. These are facts we have proven over and over again in our work with clients in Bernardsville, NJ.
You may ask, what does PC maintenance entail? Well, there is a lot that a computer technician does on a regular customer call. They have to look into all issues that cause a computer to slow down and perform sluggishly:
Built-up cache information (if you visit many websites as you work)
Windows' Registry issues,
Out-of-date software,
Virus infection
How do you know your PC is due some maintenance and tune-up? Our advice is to schedule regular PC tune-ups and maintenance and not wait for signs the computer may need maintenance.
If you see your computer taking longer to load programs and to boot up it should, in fact, tell you a tune-up is overdue. Many issues that afflict computers will have started developing long before you notice there is a problem. As Dave's Computers, we hope to have long fixed these issues by doing the following:
Making sure your operating system is up-to-date,
Identifying security threats and fixing all issues,
Fixing system errors
Optimizing hardware performance
Registry clean-up and error removal
Removing unused software, cookies and cache data,
So the best way we have found to prevent the most common PC issues is to have your computers regularly serviced by a certified technician. Regular computer tune-ups will keep viruses at bay, fix issues as they emerge, keep your security software and operating system updated for optimum protection and performance. All this removes the need for costly computer repairs down the line.
Schedule Regular PC Maintenance And Prevent High Repair Bills
Bernardsville, NJ Computer Repair Services
Of course, some computer failures are so abrupt that they are impossible to prevent, even with the best PC maintenance plans.
When you run into problems with your laptop or desktop computer, you want a properly experienced and certified technician to attend to the repair. We say this because we have heard truly distressing stories by clients who had the misfortune of dealing with 'technicians' who were just overreaching or taking chances.
In our opinion, to be inexperienced isn't really a problem. We all start out raw and inexperienced. In fact, we have technicians in training at our repair shop in Hillsborough, NJ all the time. The problem arises when a rookie technician who is supposed to be training under a veteran starts going on client calls on their own. It rarely ends well.
Mac, PC, And Desktop Repairs In Bernardsville, NJ
If you choose Dave's Computers, however, you will benefit from only certified technicians who have years of client call experience. Whether it's a Mac, PC, or desktop of any model, our technicians will get your computer working again in the shortest possible time.
Perhaps because of their sheer convenience and how much we have grown to depend on them, laptops are the most common gadgets we are called to repair. Among the laptop repair issues we commonly attend to in Bernardsville, we:
replace shattered laptop screens,
repair laptop keyboards, including replacing missing keys,
clean or replace cooling fans to stop your laptop from overheating,
Troubleshoot to find out why your Mac or PC won't charge and perform the repair
Sometimes your laptop repair issue is software-related. For Windows PC users, it could be that dreaded 'blue screen of death'. For Mac users, you could be dealing with a grey startup screen. Whatever your issue is, you can trust Dave's Computers' computer repair technicians to get to the bottom of whatever ails your laptop.
Request A Laptop Repair Technician
Lost Data Recovery Services In Bernardsville, NJ
If you have ever suffered through the horror of your computer suddenly switching off while in the middle of something important, you will have an idea of the effect the prospect of lost data and files can have on a computer user.
Yes, the advice these days is to store our data and files in the cloud. We advise that, too. But we will be the first to admit that not all files can be automatically saved online. Oftentimes, you will work on something saving locally and only backing up in the cloud later.
Lost Your Data And Computer Files? There Is Hope?
For some reason, in between saving locally and backing up in the cloud is where the hard drives may decide to fry or the motherboard just short-circuits. With hours of work potentially lost, palms are suddenly sweaty and your heart rate accelerates. You start to consider all sorts of rescue scenarios. It is always messy.
If you have tried everything and the PC still won't power-up, call for help. We will send a lost data recovery technician to where you are. In many cases, we are able to recover most of your data and get the computer working again.
Recover Your Lost Data And Files
What Our Clients Have Said About Our Computer Services In Bernardsville, NJ
We are immensely proud of our work in Bernardsville. For years, the good folks of this great township have trusted us with their pricey, cherished computer hardware. Your faith in our business has helped us grow.
Today, we have many computer repair & tech support technicians servicing the area. We have challenged ourselves to stay above all technological advances with constant training and certifications to better meet your evolving computer services needs. Many of you have graciously recommended our services to which we are eternally grateful.
Here are a few reviews left by satisfied clients on our Google My Business page:
Peter J Ortolano: 'I would highly recommend Dave's Computers. There is a time when you know you made the right choice. Dave and Dave's Computers was the right choice for me. Dave knows his stuff, he is reliable and is on top of the latest technology. His service is honest and reasonably priced. I am an Architect and without my computers, I am dead in the water. I know I can trust Dave to be responsive and focus on the issues at hand. Kudos to Dave's'
Erica Haller: 'I contacted Dave's Computers after having a memory card failure for my business. Dave was extremely responsive and professional! After dropping the card off to Dave he was able to recover hundreds of images from the card! He was helpful, friendly, and a great business person. I am so glad to know that Dave's Computers is there if I ever have another memory disaster with my business. He will be the first one I call! I highly recommend Dave's Computers!'
Susan Stokes: 'I have a business that is reliant on my computers, and I can't afford to be down. Therefore, I use Dave's managed virus protection service. When I started to get alerts of suspicious activity, I contacted Dave's and his team was right there with remote support. My computers were scanned and put into order with little wait time without my having to leave my home. I highly recommend Dave's for all your computer support needs.'
Your One-Stop Computer Services Shop
While we maintain a mobile presence through our technicians in Bernardsville, we have a physical office in Hillsborough Township. Here is how to get there from Bernardsville:
Our computer repair store in Hillsborough is fully manned all day, six days of the week. Whatever computer issue you have our technicians will assist you. Here are other computer services we offer remotely, at our shop in Hillsborough, and onsite at your office or home in Somerset and counties:
New computer setup,
Software installation and updates,
Peripherals installation and hardware upgrades,
Server issues troubleshooting and maintenance,
Wireless network installation,
Business phones installation.
If you're a small business, or indeed a household, you want to deal with a business that's small enough to be quick and responsive and patient and caring enough to offer personalized service.
As a small business ourselves, we are kind to the cost concerns of households and other small businesses. Besides that, clients love our onsite computer repair service for its sheer convenience. There is no need to pack up and drive to our shop when our technician can come to you.
Ready to enjoy personalized computer repair, service and tech support in Bernardsville, NJ?
Looking for IT Support? We can help!      In New Jersey for small businesses. Whether it's a solo based business or has up to 200 users, Dave's provides a much more personal approach to your IT needs.
Bernardsville Computer Specials For 2021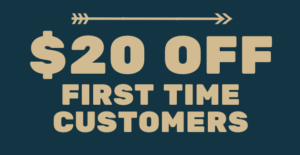 Click Coupon Above to Print
Our Bernardsville Services
Fill Out Form Below to Get Help Today
Directions To Dave's Computers