Computer Repair in Watchung NJ
"Solved my issues the same day!"
- Paul M., Watchung, NJ
Rated 4.8/5 in 300+ customer reviews
Computer Repair in Watchung New Jersey
The name for Watchung is derived from the Lenni Lenape Native American tribe and means, 'hill.' Along the Watchung Mountains, General Washington managed to study the British Army in Perth Amboy, even though they were many miles off in the disatance.
Until the 1960s, there were few people moving into the area and it helped the community maintain its close-knit family style. When the Plainfield riots of 1967 occurred, many of the upper middle class families from that region left and headed into the Watchung area, thus changing the demographic and altering that small, close-knit community feel.
Today, there are almost 6,000 residents who call Watchung home and some notable former residents of this town are Billy Ard and Carl Banks.
For those who rely on modern computer technology for daily life in Watchung, if something goes wrong and they can't use these devices, they can call on the leader in computer repair and data recovery services in the region.
Dave's Computers is the Leader
Modern technology is everywhere. It surrounds us daily. No matter where you live in New Jersey or elsewhere, there will come a time when you may need computer repair or data recovery services.
Even the most careful individuals, business professionals, and experienced computer technicians will eventually have a situation where they need these services for themselves. Dave's Computers is one of the leaders in computer repair services throughout the state because they not only have some of the most experienced and knowledgeable technicians to work on these devices, they also have the best hardware and software to diagnose and repair many of these computer devices.
Fast turnaround time may be essential.
If you have a computer for your business and have been working on an intensive project for many years, what happens if you're suddenly met with the Blue Screen of Death? This is a situation unique to Windows-based operating systems and essentially tells you, without fail, that your computer has suddenly crashed and needs repair services.
When you have a pressing deadline and it's absolutely crucial that you get the computer back up and running as quickly as possible, wouldn't you want the best?
Not only that, you need a computer repair technician or service that is going to be able to get this back to you within a matter of hours or, at best, a couple of days.
Dave's Computers has some of the fastest turnaround times available and can accommodate almost any type of emergency situation.
Incredibly Convenient
Dave's Computers is also conveniently located close by in Hillsboro, but also offer ship-in computer repair services. You can place your computer, smartphone, or tablet in the mail and send it to Dave's Computers, fill out an easy online form, and rest assured knowing that if your computer can be repaired or the data on your device can be recovered, the expert technicians at Dave's Computers will do it.
There are certainly plenty of computer repair facilities throughout the region, but none are more dedicated, professional, and experienced then Dave's Computers.
Contact us today and allow us to start helping you get your computer device, smartphone, or tablet back up and working as soon as possible.
Looking for IT Support? We can help!      In New Jersey for small businesses. Whether it's a solo based business or has up to 200 users, Dave's provides a much more personal approach to your IT needs.
Watchung Computer Specials For 2021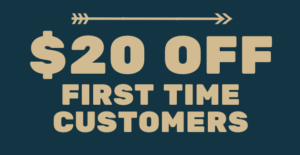 Click Coupon Above to Print
Fill Out Form Below to Get Help Today
Directions To Dave's Computers