Computer Repair in Warren NJ - Daves Computers
"Solved my issues the same day!"
- Alex M., Warren, NJ
Rated 4.8/5 in 300+ customer reviews
Need Computer Repair in Warren NJ?
In the digital age, you rely on your computer to complete various personal and business tasks throughout the day. It's very natural to be frustrated when your computer stops working properly.
Luckily, Dave's Computers, serving clients in and around Warren, New Jersey, has cultivated a reputation for solving these problems. Learn more about what the team at our Hillsborough shop can do for you by calling us at (908) 829-0257.
Quickly Recover Lost Files & Lost Data
Losing important personal or business files and data can be a stressful experience. That doesn't mean it has to be. Serving customers in and near Warren, NJ, our technicians can retrieve lost data and files from such devices as:
Thumb Drives & Flash Drives

External Hard Drives

RAID Systems

Hard Disks & Hard Drives
When recovering your files, we keep in mind that they may be private in nature. As such, we make sure to retrieve your data without breaching your privacy.
Mac Repair Services & Personal Computer Repair Services for Warren, NJ
Whether yours is a PC or Mac, if your laptop isn't working as it should, bring it to our Hillsborough shop to get it back in good working order fast. Common computer issues we can address include:
Computers and Macs that run slowly

Frozen Macs and PCs

PC blue/Black screens

Laptops that don't respond when you try to turn them on

Network connectivity problems

Laptop batteries that die quickly

Mac and PC cameras that have stopped working

Malware

Viruses

Water damage

Screen damage

Hard drive replacement needs
Speedy Solutions for Broken Computers
Computers play many critical roles throughout our daily lives. When your PC or Mac stops working, you need to know the team fixing it can do so quickly while still delivering quality service.
We understand this at Dave's Computers. Thus, we strive to offer turnaround times of less than 24 hours. Depending on the nature of the issue, we may be able to offer an effective solution as you wait in our shop!
Why choose Dave's Computers?
We value our Warren, NJ clients at Dave's Computers. That becomes immediately apparent the moment you contact us for service. At Dave's Computers, we offer:
Live Assistance from a Genuine Professional
Solutions That Truly Solve Your Problem
Fast, Budget-Conscious Service
A Full Satisfaction Guarantee
Clear Explanations Without the Confusing Techno-Speak
What our clients have to say about our computer repair services
"I have used Dave's Computers many times for my family's laptops and desktops for a variety of maintenance and repair issues. Dave and his associates are pleasant and very knowledgeable. I've gotten my computers back, working perfectly, in a short amount of time and at a very good price. I highly recommend them." – Mark T.
Fixing Computers & Macs in & Around Warren, NJ
Addressing everything from lost data to broken screens, at Dave's Computers, serving clients throughout all of Somerset County, we'll ensure a computer issue doesn't turn into a massive headache for you or your business. Get started today by calling us at (908) 829-0257 to speak with one of our experts!
Looking for IT Support? We can help!      In New Jersey for small businesses. Whether it's a solo based business or has up to 200 users, Dave's provides a much more personal approach to your IT needs.
Warren Computer Special For 2023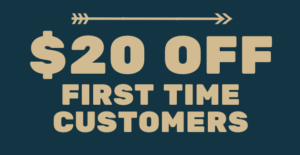 Click Coupon Above to Print
Fill Out Form Below to Get Help Today
Directions To Dave's Computers
2.
Thai House is on the corner

If you are on Mountain Boulevard Ext and reach Town Center Dr you've gone about 0.1 miles too far
3.
US-22 W is 0.2 miles past Red Bud Ln

If you reach Wickett Ave you've gone a little too far