Main Content
Ready for

fast response time

, techs who know what they're doing, and

issues fixed

the first time? Then Call Us

908-428-9558
For immediate help call or text 908-428-9558 
3 Reasons to Trust Dave's Computers
for Your Computer Repair & Computer Support Needs
1
Honesty
– Honesty and integrity is essential for any company. As a computer repair expert, we only do work that "makes sense." As Dave will say it, "I'd rather lose a sale than perform unnecessary work." Whether it's about data recovery and the privacy and security that could be essential with regard to that or any laptop or Mac repair, our goal is to treat every customer like a best friend, whether you need a new computer or want to get the most out of your current systems." Honesty should be the cornerstone of any solid PC repair business. systems."
2
Quality
–
We limit our
computer repair
and computer support services and that means we're able to focus on responding quicker than you'd expect. We know the importance of
data recovery
and
laptop repair
in this day and age and want to ensure everyone gets their system back as quickly as possible. That's where we hang our reputation, and we're confident you'll immediately notice the difference.
3
Customized Service
–
We blog and share information to HELP, EDUCATE, and INFORM daily so our customers are empowered to minimize any future need for computer repair services. We've hear from many current and past clients how much our blogs have helped them realize the value in backing up important data and that data recovery could still help in emergency situations. We are passionate and dedicated to the
Mac
and
PC repair
work we do and want to assist and build strong relationships with each and every customer who needs our
support services
.
See what other
New Jersey

business leaders are saying about us...
THE WORDS FROM OUR CLIENTS - MOTIVATE US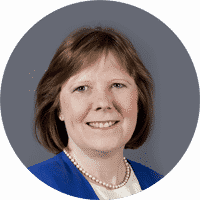 Wow! When I couldn't access my flash drive containing important documents, Dave quickly confirmed that it was possible to recover some or all of the files.
Within a few hours
, I was able to retrieve all of my files virtually.
I'll never go back to the Big Box store again
for tech help.
Loraine Huchler, P.E., CMC®, FIMC
President, MarTech Systems, Inc.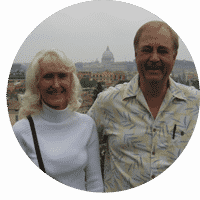 We have been working with Dave's Computers for over 2 years. We are
extremely pleased with the work
Dave has done for CMI. Dave is very
knowledgeable, prompt, fast
to resolve issues and a great resourse. Dave doesn't try to sell repair services, computer upgrades or other things that are not needed.
Corrie Forrest, Maggie Mullins
Founders of CMI Enterprises

Awesome service and fair prices. I run an insurance agency and had ran into a few technical difficulties with one of my older computers. Dave was able to resolve the problem rather quickly. If you have a computer issues and you're in the Somerset county area I
highly recommend Dave's Computer Repair!
Michael Nelson
Owner, Farmers Insurance of Hillsborough