"I provide *premium* custom build options anywhere from gaming to 3D Design capability to the ultimate workstation for business use." – Dave
My process begins with meeting with my clients to learn about:
What software do you plan to use with it?
Do you plan on using it for gaming?
If it is for work, do you need multi display capability?
What are you looking to get out of the custom build?
Once I figure out what kind of needs or wants you have in a custom computer build we move to the design step.
Are you into visuals? Do you want a LED lighted case?

Now let's get down to cooling. Are you into air-cooled or liquid cooling?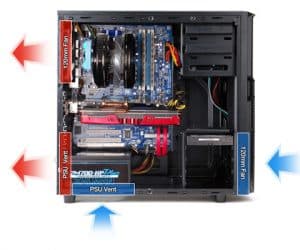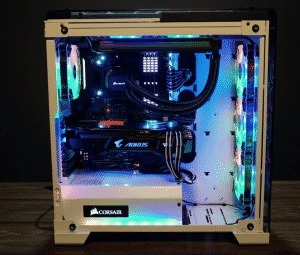 Now comes the fun part 🙂 Which processor? – Intel i5, i7, i9, AMD Ryzen?
Memory? 16GB? 32GB? 64GB? 128GB?
We can go on for days about spec'ing out the right build that meets your needs & wants 🙂 – Instead if your interested in only "premium" reach out to me via the chat button to the right side of the page to get the process started.
Contact Us