Directions from Bridgewater NJ to Dave's Computers
Offering Same Day On-Site Repair Services in Bridgewater, NJ
Dave's Computers is pleased to be a part of the communities that we serve. Since 2011 we have offered quality computer repair and support services to individuals and businesses throughout the Bridgewater, NJ, and the surrounding communities. With our team of highly knowledgeable technicians, we can exceed your expectations for your computer repair and service needs on every level. Regardless of whether you have a single computer or a hundred computers, you will eventually need computer repair, maintenance or support services. When you need help, you want a technician who is experienced and trustworthy, so you can rely on Dave's Computers.  
Dave's Computers offers various computer services throughout Bridgewater, including:
Computer repairs – Any computer can experience a problem. Regardless of the complexity or the kind of computer, you can count on our technicians at Dave's Computers to promptly and professionally address the situation and get you back to work.
Laptop repairs – Regardless of whether you use your laptop for school, personal reasons, work, or to run your business, when it isn't doing what it should, it is stressful. We will get the problem taken care of, so you can get back to work.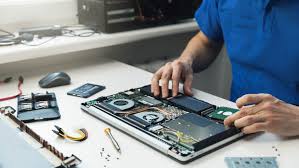 Mac repairs – When you have a Mac, you have an advanced piece of technology that provides a high level of performance. Macs can experience problems though, and you need a dependable technician who is experienced in addressing such complex issues, call on our experienced Mac technicians at Dave's Computers.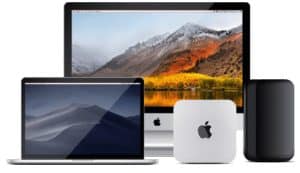 Data recovery services – Your computer contains your photos, documents, data, and personal information. The thought of losing it all can be stressful. We offer high-quality data recovery services where we will retrieve as much of your information as possible.
Recent Repairs Completed in Bridgewater, New Jersey During 2018:
04/01/2018 – An onsite repair for a Bridgewater client took care of a laptop issue that was resulting in multiple popup dialog boxes that prevented the client from continuing with their customer service needs. We addressed the issue and reduced their work downtime.
10/23/2018 – One of our technicians provided support services to a medical vendor who couldn't get the equipment to connect in a surgery center. We took care of the network connection, so they could get back on line and take care of patient needs.
Reviews from Bridgewater, NJ customers:
Dallas H. – My computer was not connecting to my network. I called Dave's and a technician came out quickly and addressed the issue getting my system up and going.
Beverly G. – When my laptop screen broke, I needed help fast. Dave's took care of the problem and replaced the screen quickly and affordably.
Contact Us