Offering Same Day On-Site Repair Services in Raritan, NJ
When it comes to computer issues, there is no problem too large or too small to entrust to the team at Dave's Computers. Regardless of whether you have one computer or a hundred computers, you will need computer services such as repairs or data recovery at one time or another. We have been taking pride in offering first-rate personalized service in the Raritan area since 2011. With an established reputation and proven track record, we have become the computer repair team that people can trust for their service needs.
Dave's Computers offers various computer services in Raritan, NJ, including:
Computer repairs – When your computer isn't working as it should, you might find it to be overwhelming. Your business and personal documents, photos, data, and sensitive personal information could all be lost. You will need the help of a computer technician that you can trust take care of the root of the problem, recover your data, and get your computer back up and running as good as new.
Laptop repairs – Whether you use your laptop for business or personal use, it needs to be working up to par. The team here at Dave's Computers will perform intricate diagnostics on your laptop to learn what's causing the problems, so we can get it repaired right away.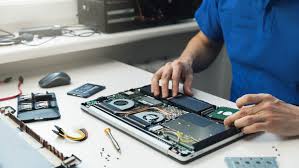 Mac repairs –Revolutionary pieces of equipment that have excellent features, Macs are advanced machines. We have trained technicians who understand Macs and can handle the challenging the problems that they might encounter.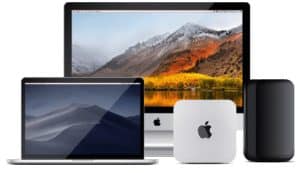 Data recovery services – If you find your computer infected by a virus or it crashes without warning, you are worried about losing your photos and data. Dave's Computers provides data recovery services that will recover as much of your data as possible.
Recent Repairs Completed in Raritan, New Jersey During 2018:
06/28/2018 – A newspaper was having difficulty getting their computers to connect with the printer. We sent out a technician who could offer onsite support. Our technician discovered the root of the problem and got everyone back up on the network, so they could print.
09/11/2018 – An elementary school teacher was panicking because her computer crashed, and it had all her student data and grades stored on it. We took care of the problem and recovered her data. She was pleased with the results.
Reviews from Raritan, NJ customers:
Jarren H. – When my laptop crashed, I didn't know what to do. It had very important files on it. Dave's Computers came out to my home and addressed the problem and recovered my data. My laptop is working better than it has in several months.
Edwin T. – I needed a reliable computer support team that I can trust for helping my business stay up and running. A fellow business owner recommended I talk with Dave's Computers. It was one of the best decisions that I have made, and I will use Dave's from this point on.
Contact Us