Laptop Repair in New Jersey
"Solved my issues the same day!"
- Paul M., Hillsborough, NJ
Rated 4.8/5 in 300+ customer reviews
High-quality, trustworthy laptop repair services in New Jersey since 2011
Whether you primarily use your laptop for shopping, playing games, or keeping your business running smoothly, it's important that it works well when you need it the most. When problems arise on your laptop, turn to the computer service technicians at Dave's Computers, Inc., leaders in New Jersey laptop repair.
Unlike other technicians who are quick to report that you need to replace your laptop, the expert staff at Dave's Computers will perform intricate diagnostics on your device. They will determine which system components are truly causing the issues you're experiencing and fix them. This allows you to save money while ensuring your laptop works well.
Need laptop repair in New Jersey? Contact us today (908) 866-8173.
How Our Laptop Repair Service Pros
Will Fix Your Device
At Dave's Computers, we pay attention to detail. Every brand and model, from Dell to Macs, has its intricacies. There are plenty of people out there who can offer to "fix" your laptop, but without the appropriate knowledge of the device and attention to detail, you can end up having to pay more the repair services. A simple search for 'laptop repair near me' on Google doesn't always get you the right specialists for your needs.. When you bring your computer to us, you can rest assured it will be fixed right the first time. Regardless of whether it needs keyboard, screen repairs, or internet fixes, we have the experience and knowledge to get it done.
Laptop Repair and Functionality Testing
Our Technicians Make Sure Your Laptop Will Work
Imagine taking your Mac into a repair shop to have a particular issue fixed. Then you take it home only to find that your speakers no longer work. Frustrating, right? Chances are that the person who performed your repair failed to reconnect your components properly after taking elements apart. Now, in addition to paying for an initial laptop repair in NJ, you'd have to take the machine back in and wait while a secondary correction is made.
At Dave's Computers, we thoroughly test each component of the laptop after a repair is complete, ensuring that all problems are truly resolved and that your laptop is in tip-top shape. Performing tests on the hardware of the laptop, including the hard drive, memory, and motherboard, gives us a chance to identify potential problems quickly while avoiding unnecessary and expensive repair procedures.
Trying to find laptop repair services in New Jersey? Contact us today (908) 866-8173
Get Laptop Repair Near Me
Why Is Dave's The Best Laptop Repairing Services
Oftentimes, people rely on their laptops for school, work, and personal pleasure. When something goes wrong, it can be overwhelming to try to troubleshoot to resolve the issue. At Dave's Computers, we have the necessary skills to diagnose and repair anything that may affect the performance of your Mac or Windows-based laptop. Software issues, hardware malfunctions, or physical damage like a cracked screen or damaged keyboard can be easily handled by our experience team of technicians.
We strive to be your one-stop-shop for laptop repairs near me. While some technicians might simply say your motherboard is faulty and you need to replace it, our team can discover which specific components are affected and replace only the elements that are malfunctioning. The extensive experience and skill of our team gives us an edge and makes us the foremost service that offers comprehensive laptop repairs In NJ.
Here is an overview of the common laptop repairs in New Jersey:
Overheating
Random rebooting or shutdowns
Worn-out hard drives
Wear-and-tear or damage to cases, hinges, and keyboards
Cracked or broken LCD laptop screens
Contact us today to see how Dave's Computers can help you with your laptop repair needs. We understand that your devices are important to you, so we strive to make the repair process fast and efficient while providing high-quality customer support and service along the way.
Aren't sure what is wrong with your computer? Our laptop repair shop in New Jersey can help you diagnose the problem quickly and easily – contact us today. If you've been asking yourself, where should I go to fix my laptop you now have your answer.
We Offer Many Additional Services For Fixing Your Laptops
You Might Need Laptop Repair Services
You feel like your memory needs an upgrade
You suspect that malware has infected your laptop. (this often happens when you are redirected to websites which you are not interested in). You will also notice that there are a lot of pop up ads when you are browsing.
You have a damaged screen. your laptop screen may appear blank or black, not showing a text or image.
You ruined your keyboard by spilling coffee, water or your favorite drink. you need a new keyboard.
You are fond of using all of your usb ports but realize that one or more ceased working.
A piece of wood or plastic made its way to your headphone jack, and now you need to replace it.
Laptop Troubleshooting Advice
Dave's Computers and Laptop Repair
You sometimes browse through the internet to look for tech pieces which may help you fix your computer. This may take you hours of searching and more hours trying to fix the problem while you can save time just by ringing the laptop to us. We are professional and do the repairs on time. Call us at (908) 829-0257 or fill out the contact form on our website to book an appointment with us. 
Our technicians know their craft as they have amassed experience while dealing with different laptop issues over the years. All you need to do is tell us your problem and will take care of it. Contact us today or visit our shop in Hillsborough and let us help you repair your computer.
Looking for IT Support? We can help!      In New Jersey for small businesses. Whether it's a solo based business or has up to 200 users, Dave's provides a much more personal approach to your IT needs.
Computer Specials For 2021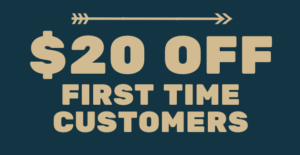 Click Coupon Above to Print
Our Hillsborough Services
Fill Out Form Below to Get Help Today
Directions To Dave's Computers