Computer Repair in Somerville NJ
"Solved my issues the same day!"
- Paul M., Somerville, NJ
Rated 4.8/5 in 300+ customer reviews
Computer Repair in Somerville NJ
Did your computer (or even your phone) just suddenly stop working? Did you drop it in the pool? The sink? Off the balcony? Hey, things happen, but that doesn't mean the right computer repair won't help.
In fact, the best computer repair service for Somerville, NJ is simply a phone call away: Dave's Computers. Speak to one of our expert consultants right now: (908) 829-0257.
Live in Somerville, NJ and Need Laptop Repair? We Gotcha Covered!
It's no secret that most of us have so much of our life stored on our laptops and other devices. Work files, school papers, photos and videos, our contact list, and more. So, when something goes wrong and you need laptop repair, where do you turn?
Our highly trained, seasoned repair technicians not only know their way around nearly every type of laptop, desktop, network system, smartphone, tablet, and so on, we're also keenly aware of the importance of your personal information.
Data Recovery for All of Somerville, NJ
Deleted, damaged, and files stuck on computer devices that won't turn on are not always lost! Dave's has a team of the most experienced and highly trained computer repair and data recovery experts in the region. We can work to recover damaged or lost files on:
Flash drives (also known as thumb drives)
External hard drives
Hard drives and hard disks
RAID systems
When we work on computer files, our team is highly sensitive to the personal and private nature of that data, which is why we use the absolute minimum number of techs needed and who agree to strict confidentiality agreements with our company and our customers.
Mac Repair & PC Repair
There could be a wide range of reasons you need computer repair or data recovery services in Somerville, NJ. It might be due to:
A slow running computer.
A device that keeps freezing.
The dreaded 'blue screen of death' (on a Windows-based PC).
A Mac that refuses to update properly.
A laptop or other device won't turn on.
Trouble connecting to WiFi or a network.
Speakers that don't work.
Device cameras (or plug-and-play devices) that won't work.
Water damage.
Cracked and broken screens and other components.
 
 
Hard drive replacement.
And more.
Computers that have physical problems most often need to be brought into our shop for repairs, but Dave's Computers does offer on-site repair services, too.
Enjoy Same-Day Service for Somerville, NJ Residents
For our customers in Somerville, we do provide same-day service for many issues. Call or message us to find out about availability and options. Our goal is to provide the most convenient and fastest computer repair options for our Somerville, NJ neighbors.
The Best, Thorough Onsite IT Services Around
If you're a business or someone who can't get to us, we do offer onsite service. Let us know what you need, where you live or where your business is located in Somerville, NJ and we can arrange for a professional, seasoned IT tech to come out and perform our services where you are.
Trust Dave's for All Your Computer Service Needs
When you choose Dave's Computers for your IT service and repair needs, you get one of the most experienced, well-trained, professional, and secure teams in the industry. We take pride in our workmanship, confidentiality, and ability to service almost every type of computer or device on the market.
We also provide assistance from a live person and amazingly fast response times, solutions that make sense and that will fit most any budget, on time delivery, on budget workmanship, a 100% satisfaction guarantee, and no techno-babble you won't understand; we tell it to you straight so you understand what's needed, what it will cost, and how long it will take.
Somerville Is an Amazing Place to Live, Work, and Love!
First founded in the 1750s, Somerville was the name of four brothers who originally settled into this part of central New Jersey. The town grew around a church, courthouse, and tavern and is now a bustling borough in the Raritan Valley region of the state.
It wasn't formed as an official 'town' until 1863, though and wasn't incorporated until 1909. It is home to the oldest competitive bicycle race in the U.S. Today, the central part of Somerville has transformed into a regional destination full of boutique retail shops and unique eateries. It's close proximity to I-287 and I-78 make it a vital part of the greater New York City metropolitan hub.
Drive through the center of Somerville and you will notice a wealth of history within its buildings, stonework, and parks. In 1999, Hurricane Floyd brought more than 13 inches of rain to the area, causing widespread flooding and significant damage to town, though today the scars are barely perceptible because of Somerville residents' ability to rebuild and thrive.
Looking for IT Support? We can help!      In New Jersey for small businesses. Whether it's a solo based business or has up to 200 users, Dave's provides a much more personal approach to your IT needs.
Somerville Computer Specials For 2021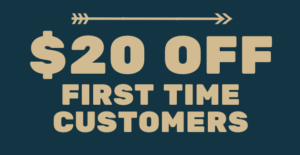 Click Coupon Above to Print
Fill Out Form Below to Get Help Today
Directions To Dave's Computers