Directions from North Brunswick NJ to Dave's Computers
Offering Same Day On-Site Repair Services in North Brunswick, NJ
At Dave's Computers, we take pride in having offered high-quality computer services to businesses and residents of the North Brunswick area since 2011. Throughout the years, we provided quality services. Our goal is to exhibit superior workmanship and provide exemplary customer service on every level. Regardless of whether you have a single computer, a dozen computers, or a hundred computers, we can provide the gamut of computer repairs, maintenance services, and support services. When you need computer help, you want to call on a dependable, experienced computer service that you can trust.  
Dave's Computers offers various computer services in North Brunswick, NJ, including:
Computer repairs – If your computer is not up to speed, you might be stressed. Your personal data, documents, photos, and other information are at risk of loss. Most people need their computers for business, school, or personal use. A computer technician can get your computer up to speed and recover your data. We have a team of experienced technicians who are skilled in all levels of computer repairs.
Laptop repairs – The technicians at Dave's Computers can take care of any and all kinds of laptops. We can take of minor and major issues with your laptop, regardless of whether it is used for business or personal reasons.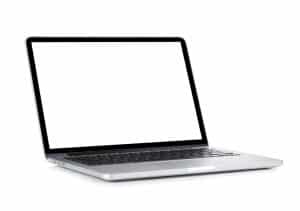 Mac repairs – Advanced revolutionary pieces of equipment with excellent features, Macs are intricate machines. We have highly skilled and trained technicians who understand Macs and can handle even the most complex problems that might result from a Mac issue.
Data recovery services – If your computer is infected by malware, a virus, or spyware, or just because it crashes without warning, you are worried about losing your photos and data. Dave's Computers provides data recovery services that will recover as much of your data as possible.
Recent Repairs Completed in North Brunswick, New Jersey During 2018:
02/09/2018 – A North Brunswick resident dropped his laptop and broke the cover. He called us and dropped the computer by our office. We replaced the cover and checked the computer over thoroughly to ensure there were not any other issues with the system.
06/29/2018 – One of our technicians provided onsite support for a woodworking company that was having problems with the network connecting to the computers that were used to design the furniture. It was throwing production way off. We got them back up and running so they could get back to work.
Reviews from North Brunswick, NJ customers:
Lynne J. – I run a realty office. When our computers weren't syncing with the server or the printer, it was impacting our ability to do business. We needed the problem fixed right away. Much to my surprise, Dave's had a technician out within an hour and got to work right away diagnosing the problem. They had the issue fixed and the network back online within a couple of hours. I will use Dave's for all our future needs.
Richard G. – Our business depends on our computers. When we were having network issues, we called Dave's and they took care of the issue. I highly recommend them for any computer repairs or services you might need.
Contact Us