Computer Repair in Far Hills NJ
"Fixed my server within 24hrs!"
- Jacob R., Far Hills, NJ
Rated 4.8/5 in 300+ customer reviews
Computer Repair in Far Hills New Jersey
Imagine you are waiting at the Far Hills Train Station for the morning train for New York City. Suddenly, your laptop shuts down taking with it a couple of files you had downloaded to prepare for a meeting at the office. The first thing you do is call Dave's Computers to see if you can get your laptop worked on as soon as possible. You have turned to Dave's computer several times before because of the fast and reliable service provided by our team of computer repair technicians.
After calling the office to reschedule the meeting for a Zoom conference call from home, you bring in your laptop for immediate service. The train flies by, but you can work from home until you get the call from Dave's Computers that your laptop is ready to use.
From retrieving vital business data to getting a tablet back online, Dave's Computers has serviced customers in Far Hills, New Jersey for many years. Read the positive reviews left by our customers on sites such as Yelp and Google and you should see a common theme.
Fast service
Knowledgeable computer repair technicians
100 percent satisfaction guaranteed
Friendly staff
PC and Mac repair experts
Find out why Fair Hills, NJ residents turn to Dave's Computers for service by submitting the short online form.
Recovering Data in Far Hills, New Jersey
Losing important data can happen for a wide variety of reasons. From a defective hard drive to an accidentally deleted file on a flash drive, losing data can cause a considerable amount of anxiety. At Dave's Computers, we alleviate the anxiety that is triggered by data loss. When you bring your device into our shop, we will give you an accurate estimate of how much the data retrieval project costs, as well as how long it will take for our team of data retrieval specialists to finish the project.
When data disappears from a computing device, the first reaction typically involves trying to retrieve the lost data. However, trying to retrieve lost data often leads to the problem getting much worse.
Bring your device into Dave's Computers for data retrieval service that gets you back to what you were doing before the data loss.
How We Recover Data
Losing data from a PC, Mac, flash drive, or thumb drive requires the professional expertise of the licensed and certified team of computer repair technicians at Dave's Computer. We have helped our Far Hills, NJ customers recover data by implementing specialized techniques that include the following maneuvers.
Fix firmware errors
Replace damaged hard drive bearings
Remove solder from individual memory cells
Rebuild broken down disks
Repair defective hard drive motor assemblies
Reconstructed cracked memory tapes
Why You Should Choose Dave's Computers
We know you have dozens of choices when it comes to computer repair services in central and eastern New Jersey. What makes Dave's Computers stand out among the dozens of computer repair shops between Far Hills, New Jersey and New York City?
Let's look at three reasons why we are the highest-rated computer repair business in Far Hills.
Certified Computer Repair Technicians
The professional credentials earned by our team of computer repair technicians are unmatched in our industry. We constantly put our technicians through training classes to learn the latest advances in computer repair and maintenance techniques. Our technicians rely on their years of experience to describe the problem without using confusing technical jargon. We also explain how we plan to fix a problem, as well as tell you how long it will take and how much you can expect to spend.
No Hard Selling
We hear the stories from our customers.
They take their computing devices in for repair at another shop and instead of addressing the issue, the shop tries to sell other repair and maintenance services.
Our job is to repair the problem that you have with your computing device. We never try to sell our customers services they do not need. Dave's Computers presents an accurate estimate of how much a repair should cost, and then you decide whether the money spent is worth bringing your device back to life.
100 Percent Satisfaction Guaranteed
The overwhelming praise that we receive from satisfied customers gives us the confidence to back our work 100 percent. If we give you a same-day guarantee, you can expect to get your computing device back on the same day. Our 100 percent satisfaction guaranteed business model has allowed Dave's Computers to grow its customer base in Somerset County, New Jersey.
Contact Dave's Computers for Expert Repair Service
When you call us, you can expect assistance from a live customer service professional. We try not to place our customers on hold; our mission is to produce super-fast response times. After we discuss the problem with you, we present an actionable solution whether you run a business or work from a PC at home.
Listening is the key to developing an actionable game plan that gets your computing device back up to speed.
Contact Dave's Computers today by calling us at 908-829-0257 or by sending us the Contact form located on our website.
Looking for IT Support? We can help!      In New Jersey for small businesses. Whether it's a solo based business or has up to 200 users, Dave's provides a much more personal approach to your IT needs.
Far Hills Computer Specials For 2021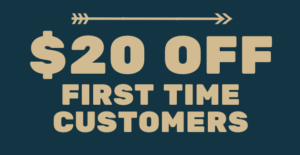 Click Coupon Above to Print
Fill Out Form Below to Get Help Today
Directions To Dave's Computers