"Solved my issues the same day!"
- Paul M., Hillsborough, NJ
Rated 4.8/5 in 300+ customer reviews
Get superior mac repair from Dave's Computers. Our team is well-equipped to assess, diagnose, repair or update your mac computer. We specialize in mac repair for New Jersey businesses and individuals. 
Dave's Computer is a top rated computer repair company. Our more than 500 five star ratings mean we aren't about the status quo: we will go above and beyond to provide mac services that get your tech up and running again. 
With us, you get the best mac support in NJ. A 100% satisfaction guarantee means that we are the mac computer repair company you can trust.
In today's world, downtime with a broken mac computer means you're missing out on work or school. We understand that you may need fast mac repair and IT techs who know what they're doing. Our desktop and laptop mac repair in New Jersey provides reliable support when you need it.
Drop by our mac computer service location in Hillsborough, New Jersey. We take care of walk-ins but you can also reach out via phone call, email or book an appointment for mac computer repair from anywhere in New Jersey. 
You may have found us in response to a search for computer repair in Edison, NJ; computer shops in Bridgewater, NJ; fix my computer in Princeton or Warren, NJ or even looking for "u break I fix" in NJ. No judgment. But our expert computer techs really do provide elite service at competitive prices. 
Contact us today to describe your mac computer problem and get a quote for mac repair.
Wondering, "where to get my mac fixed?" You found us!
Our New Jersey mac repair specialists are well-trained to fix your mac. People bring their computers to us with all kinds of problems. If you need data recovery services, have power supply issues (including mac pro power supply issues), mac speed issues or even mac hardware problems, we can help you out. 
Check out some of the mac repair services Dave's Computers provides:
Mac repair
Mac laptop repair
iMac computer repair
Macbook repair
Mac screen repair
Mac disk repair
Repair for Mac OS
… and tons more.
There are some mac repair stores that do a little here, a little there and then tell you to just buy a new computer. Sometimes you do need to replace a mac laptop or mac computer. 
Here's our promise, though: if you have a mac problem, we'll get to the root of the issue. Our expert mac repair team has solved some pretty complex issues. 
Think your mac is broken beyond repair? Call us before you head anywhere else!
Get Help Now with Your Mac Computer
Dave's Computers is a mac repair business that helps individuals and companies throughout NJ. Hire computer repair specialists for any kind of mac repair. We can also provide consultation and teach you how to manage mac devices in a small business. 
Consider us your go-to mac repair team that provides that… but so much more! 
For instance, our IT support solutions for an outsourced mac repair desk that offers all the best work, even fast computer repair jobs. Talk to us when you need any of this IT support in NJ:
Remote Mac repair
In-home Mac repair
Drop off Mac repair
Same-day Mac repair
Overnight Mac repair
You can schedule mac repair online or give us a call at (908) 866-8173 to schedule a mac repair appointment.
The Best Mac Repair Center
There are a lot of reasons why people hire us for computer repair. Two reasons stand out:
Dave's Computer is a trustworthy IT repair company.
Our team is staffed with legitimate mac experts.
We understand that the moment tech like this breaks down, your life is on hold. Yes, you can do a ton of research, but mac DIY repair is virtually impossible. When calculating "how much does mac store repair cost?" or investigating "how much does it cost to repair a mac screen?", you may get sticker shock.
Bring your computer or laptop in. We will do a genuine, thorough analysis and give you the right recommendation for fixing your mac. You can trust us.
We Offer Many Additional Services For Fixing Your Mac
Our mac repair New Jersey team does it all. Dave's Computers can repair your:
iMacs & iMac computers
All Macintosh computers
MacAir/Macbook Air
Macbooks
All Mac laptops
Mac hard drives
Mac Mini
Servers
Mac monitors
Macbook Pro
Printers
Other hardware and accessories may be repairable
In addition to things like iMac repair, we also do iPhone repair, all types of cell phone repair and even broken screen repair.
Mac Repairs: Let's Keep it Simple
Getting advice from friends (or message boards) is a gamble. 
"What is wrong with my mac?"
"Is my mac camera broken?"
"Why is my mac charger broken?"
We've all gone down the Reddit rabbit hole. What you need is an actual expert tech to provide real solutions.
Finding mac repair in New Jersey that you can count on is a sure bet. It's us.
Dave's Computers is on your side to repair your mac at the right time for a fair price. 
We are on a mission to help people like you. Whether you are a business owner, work-from-homer, gamer or individual, come to us for mac repairs. We are committed to giving you a great customer experience and fast and friendly mac repair in NJ. This is our home, too. As a community institution, we will always do our best to get you the computer services that you need. We guarantee it.
To talk through your mac problem with a New Jersey mac repair specialist, contact Dave's Computers online or by phone at (908) 866-8173.
Looking for IT Support? We can help!      In New Jersey for small businesses. Whether it's a solo based business or has up to 200 users, Dave's provides a much more personal approach to your IT needs.
Computer Specials For 2021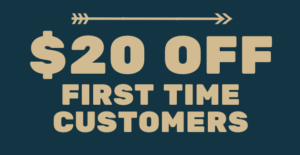 Click Coupon Above to Print
Our Hillsborough Services
Fill Out Form Below to Get Help Today
Directions To Dave's Computers