Your Reputable Princeton, New Jersey Computer Repair and Support Provider
– Same-Day On-Site Service in Princeton –
We have provided quality computer repair and support for businesses and individuals throughout Princeton since 2011. Our team of highly-skilled computer technicians is willing to go above and beyond to ensure your expectations are met.Regardless of whether you have one computer or two dozen computers, you will need maintenance, repair and support services at one time or another. You want a computer technician that you can trust to take care of your problems effectively as well as affordable.
Dave's Computers offers a variety of computer services, including:
Computer Repair – When your computer isn't working up to par, it can be stressful. Your personal documents, business documents, photos, and sensitive personal information are all at risk. If you lost it all, you want a computer technician that you can trust to take care of your computer repairs and get your computer up to speed.
Laptop Repair – Regardless of whether your computer is for personal or business use, it is important for it to work as it should when you need it. We will perform intricate diagnostics on your laptop to determine which components are causing the problems so it can be fixed as it should.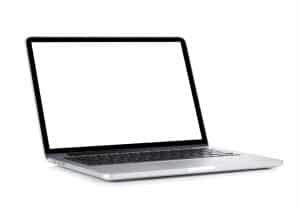 Mac Repair – Revolutionary computers, Macs have many excellent features that users find beneficial. Our team is trained to take care of Macs and can handle a variety of problems, regardless of how challenging they may be.
IT Support – It doesn't matter if you have a small business or a large operation, managed IT support is essential in our technological age. Dave's Computers offers a flat monthly fee to cover all your IT service and support needs. We are here when you need help.
Data Recovery Services – If your computer crashes or is infected by a virus, you don't want to lose all your data and photos. You can count on Dave's Computers to do the job and retrieve as much data as possible.
Recent Repairs Completed in Princeton New Jersey in 2018:
4/8/2018 – We have assisted with on-site computer troubleshooting resident who resides off of Great Rd in Princeton. They were having issues with their Mac with various dialog/pop-up boxes. Discovered the customer had an out of date OS, running on El Capitan needed updates and removal of outdated applications which triggered keychain to pop-up.
7/8/2018 – Performed on-site assistance for a software vendor who provides CRM for a medical practice. Their x-ray machine wasn't communicating with a local machine which sends the scans to a database for remote viewing.
Reviews from our customers from Princeton New Jersey:
Barbara S. – "Dave's Computers assisted me with fixing an imac which Quaker Bridge Apple Store wouldn't fix. He determined the drive had to be replaced and he fixed it and rescued all my family photos. I will be back for future help!"
Mark Y. – "Dave provided remote support for my screen printing business. Apparently software I installed was slowing down the computer, determined it was malware. Within an hour he removed it and suggested additional protection with Emsisoft"
[/one-half-first]
[one-half]
Directions from Princeton NJ to Dave's Computers
1. Start out going north on Witherspoon St toward Green St……Then 0.67 miles0.67 total miles
2. Turn left onto Valley Rd……Valley Rd is 0.1 miles past Guyot Ave… If you are on Mount Lucas Rd and reach Terhune Rd you've gone a little too far….Then 0.05 miles0.72 total miles
3. Take the 1st right onto State Rd/US-206 N. Continue to follow US-206 N.
Then 10.47 miles11.19 total miles
4. Dave's Computers Inc, 438 US HIGHWAY 206 is on the left. Your destination is just past Amwell Rd
[/one-half]
[clearfix]