Dave's Computers offers high-quality computer support and repair services in Basking Ridge. We have worked in this area with various businesses and individuals since 2011 – and we have no plans on stopping. We have a team of knowledgeable computer technicians who are ready and willing to ensure that your expectations are exceeded on every level. Expert computer repair can be difficult to come by in Basking Ridge, but that doesn't have to be the case. If you are looking for computer repair in Basking Ridge, look no further than our team of experts who can help you with whatever computer-related catastrophes you may have.
It doesn't matter if you have just one computer or if you have dozens of them, at one time or another you will need support services, maintenance, and repairs in Basking Ridge. You will probably want to keep those repairs local as no one wants to transport their precious technology long distances. As such, enlist the help of a dedicated, affordable computer technician in Basking Ridge who will affordably and effectively address the issues at hand.
Directions from Basking Ridge NJ to Dave's Computers
Basking Ridge, NJ Computer Repair Services
To get to Dave's Computer Repair & Data Recovery in Basking Ridge, NJ, start by getting on I-287 S from E Oak Street and Mt Airy Road.
Merge onto I-287 South and stay on for 5.5 miles. Next,  keep left to stay on I-287 South for 2.7 miles.
Use the left 2 lanes to take exit 17 to merge onto US-202 S/US-206 S toward US-22 W/Somerville/Flemington and continue for 1.6 miles. Next, take the U.S. 206 S/NJ-28 exit toward Somerville/Princeton and drive for 0.2 miles.
At the traffic circle, take the 3rd exit and stay on US-206 S and the destination will be on the right in 5.9 miles.
Arrive at destination: Dave's Computers Inc; 438 US Highway 206, Hillsborough Township, NJ 08844.
Basking Ridge Computer Repair Services
Dave's Computers offers various computer services in Basking Ridge, including:
Computer repairs – If your computer has stopped working, is acting funny, or just seems like something is off, do not stress yourself out. You have a computer repair center right in your background that will ensure your computer is running and help you to retrieve any data that you may have lost. Most people don't know enough about computers and need the help of a computer technician that you can count on to take care of the problems, recover your data, and get your computer back up and running.
Laptop repairs – It doesn't matter if your laptop is for personal or business use, it needs to be working up to par in order for it to be worthwhile. Our team at Dave's Computers in Basking Ridge will perform intricate diagnostic processing on your laptop to determine which components are causing the problems, so we can get it repaired properly. Our team knows how important your laptop is to you, which is why we always try to work quickly and efficiently while still providing a quality repair.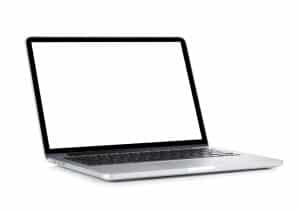 Mac repairs – Mac repairs in Basking Ridge are a bit more difficult to come by, but our team is prepared for them. Macs are advanced, revolutionary pieces of equipment that have excellent features. We have trained technicians who understand Macs and can handle the challenging the problems that might result from a Mac issue. Even if you work with Macs all your life, they can still be quite complicated.
Data recovery services – If you find your computer infected by a virus or it crashes without warning, you are worried about losing your photos and data. Dave's Computers provides data recovery services in Basking Ridge that will recover as much of your data as possible.
Recent Repairs Completed in Basking Ridge, New Jersey During 2018:
04/01/2018 – We took care of an on-site issue for a resident of Basking Ridge right off King George Road. She was having problems with her Mac displaying various dialog boxes. Our technicians discovered that the customer's Mac was running an out-of-date OS version and needed updates as well as the removal of outdated applications which had triggered the keychain to popup.
07/15/2018 – A tech provided on-site assistance for a software vendor who serves a medical practice. The x-ray machine didn't cooperate with a machine to send the scans to the viewing database. We helped them by getting the glitch resolved so they could continue with work as usual.
Reviews from Basking Ridge, NJ customers:
Eric H. – Dave's Computers helped me fix my laptop that another shop had told me couldn't be repaired. Dave's told me exactly what the problem was and fixed it much more affordably than it would have been to replace the system.
Debbie M. – The technician discovered the problem with my PC during the troubleshooting process. The problem was corrected, and it was functioning as good as new within a couple of hours.