Computer Repair in New Jersey
"Solved my issues the same day!"
- Paul M., Hillsborough, NJ
Rated 4.8/5 in 300+ customer reviews
Our Most Popular Services
Computer Repair        Laptop Repair         Data Recovery           IT Support        Mac Repair
When your computer needs repair, it's easy to panic. After all, your business documents, personal information, your treasured photos, and all of your sensitive personal information relies on your computer. What if you lost it all?
Everyone needs quality when they require computer repair. You just don't want to find the first person you see online, rather find someone who can stand behind the repair either on your desktop or laptop computer.
Fortunately, Dave's Computers, Inc., located in Hillsborough, is here to meet all of your needs!
Our Quality Computer Repair Services in New Jersey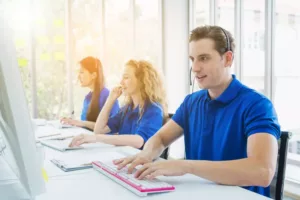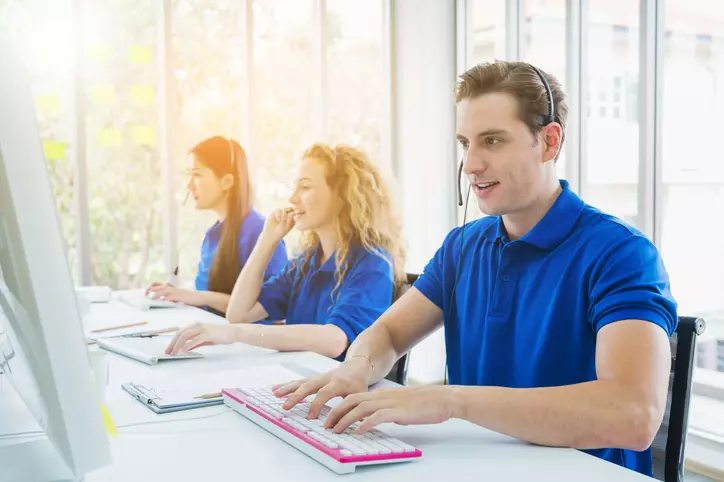 Here at Dave's Computers Inc., we pride ourselves on providing our customers with quality, local computer repair service. Our experienced technicians are efficient at diagnosing and resolving any problems you have with your PC or laptop, whether you use a Microsoft or Mac operating system.
Best of all, though, we offer fast, reliable repair services – so you can get up and running again in no time.  In today's ultra-connected world, our efficiency and productivity relies on fast access to our computers, and understand that losing that can be detrimental. Customer service is (and has always been) our top priority and the team here at Dave's Computers, Inc. promises to do everything in our power to ensure that you, the customer, are 100% satisfied, every single time you work with us.
Desktop Repair Services
You're a busy person, and you don't have time to spend on slow desktop repair services. This is why we offer a flexible, customizable business model designed to suit your needs.
When your computer is acting strangely, simply bring it to our Hillsborough location for immediate assistance. Alternately, give us a call to set up an on-site service call where we will visit your home or office.
Whether your computer is slow to start, running inefficiently, refusing to power up, or just presenting a blank screen, the trained technicians at Dave's can provide the service and expertise you need to diagnose and address the problem, and get your computer back up and running.
Most of the time, computers that are acting "buggy" just need a simple fix. Maybe all you need is basic service or a software update.  Maybe you've accidentally downloaded some bad software, and it needs to be adjusted. Or maybe your computer's power supply is going bad, and you need a new one.  Whatever the case may be, Dave's Computers, Inc. offers speedy turnaround for simple issues.
Even if you've noticed more serious issues, such as viruses, a damaged or dying hard drive, or even a complete system failure, we're here to offer the expert services you need to address your computer issues and get your computer running perfectly once more.
Virus Removal
Computer viruses can range from the annoying to the downright sinister. No matter what type of virus you have — spyware, malware, adware or ransomware — you need to get it off of your device as quickly as possible. To remove unwanted popups, prevent the theft of your data and personal information and ensure that your computer keeps running smoothly, contact the New Jersey virus removal experts at Dave's Computers.
PC Repair
Serving nearly all types of PCs, our computer repair specialists in New Jersey can fix any PC problem you have. PC monitor repair, internet connectivity issues, PC fan repair, startup problems, PC setup and emergency PC repair are in our wheelhouse.
No PC problem is too big or too small for the computer repair team at Dave's Computers to tackle.
Laptop Repair Services
For a device meant to help people on the go, a laptop can hit a hard stop when even a relatively minor problem pops up. Dave's Computers has been providing laptop repair services to New Jersey customers since 2011. 
Some common laptop repairs we handle include:
Broken laptop screens
Laptop overheating
Damage to laptop hinges, cases and keyboards
Problems rebooting or shutting down the laptop
Laptop hard drive replacement
Laptop battery replacement
Commonly Asked Computer Repair Questions We Get Asked
Why does my computer keep saying preparing automatic repair? – Commonly that can happen due to few issues. An update didn't install properly, hard drive is failing or computer was not shut down properly. Since there are various causes best to bring in your computer for diagnostics before attempting a restore or auto-repair.
How much does a computer repair cost?
How much does it cost to repair a computer screen? – Well it varies on each model. Typically starts at $150 (part & labor). Best to stop into our store for a free estimate.
How much does computer repair cost? – Depends on the issue but we start all our repairs off with a diagnostic service to verify all issues those you are aware of and hidden issues like hardware failure or viruses & malware. For accurate pricing stop in for estimate.
How to repair computer hard drive? – Hard drives are not really repaired instead are replaced. Unless you are seeking data recovery, hard drives are repaired temporarily to extract files.
Software Troubleshooting & Repairs – Starts at $125 (flat fee service) . Really depends on the exact issue we are troubleshooting. If it's a list of issues or a glitch in Quickbooks or blue-screen crash price will vary. However we charge a flat fee so there is no hourly cost to you if it takes a long time to fix.
Hard Drive Replacements – $180-$250 (flat fees) All our replacements include part & installation of mac or windows operating system and a data transfer from your original hard drive. The price does vary depending on what capacity hard drive you select and the kind of drive you need.
Liquid Laptop Damage Repair – $150-$199 (flat fees) In some cases liquid damage repair is possible, however we need to fully inspect the laptop first to verify that option exists. If a laptop is sitting for days, weeks, or a year with corrosion damage repair is not possible so often a data backup is recommended that that point.
Motherboard Replacements – $190-300+ (flat fees)  Motherboards are the most expensive part that "can" be replaced on a laptop. YES, we can offer to do that. Do we recommend it "NO", because 99% of the time the motherboard may be faulty but then you have 5 years of usage on the hard drive, screen, battery etc. Unless all the other internal parts are 3 years old then it makes sense but when a laptop is ending its mid-life stage a year after spending $ on that repair you may not be as happy with it longterm as maybe doing a data transfer to a newer laptop.
Laptop Fan Repairs/Replacements – $125-175 (flat fees). Most cases a clogged fan is all you have and the repair is taken care of during the initial $75 diagnostic phase. However if the fan does need to be replaced, we usually can get the part in a few days and have it working like new. Just visit us for an in-store estimate as some gaming laptops have "2" fans and the price would go up.     
SSD Upgrade – $175-300  Depending  on  the  capacity  of  500GB  about  $90  and  1TB  $130  for  SSD plus  labor.
Laptop Screen Replacements – $180-$250 On average a 14inch and 15inch laptop screen replacement part and labor is usually around $180-$200. If its a 17inch or a rare model closer to $250. Due to Covid and shortages in China, LCDs for some models may go even higher.
Memory/RAM Upgrade – $150-200.  This fee includes PART & LABOR, best to stop in with your HP, Dell, Asus, Acer, Mac, Lenovo, Toshiba, etc for us to verify what is compatible. If it's DDR3, DDR4, verify the speed and how many ram slots exist. We noticed some newer laptops have 1 ram stick soldered on and only 1 slot that can be used so it's best to have a technician or Dave verify that if there is one slot available what the max capacity that slot can utilize that way you don't put in ram that would be recognized. 
Power Jack Repair – $140-$199 This fee includes part & labor. This again varies on brand and model and availability of part. We also want to test the laptop first to verify the jack is bad and it's not the motherboard. Often we have found even after replacing dc jack the laptop may not power on as the board got shorted by a defective jack so best for us to verify is it really worth fixing or looking into a new laptop.
Laptop Keyboard Replacement – $125-$179 Fee includes (part & labor) based on brand and model and availability of the laptop keyboard. We need to make sure it's not a software issue causing the keyboard not to work, we noticed with some updates to windows 10 keyboard stopped working so we always want to check the laptop first.
Virus Removal – $149 Flat Fee –  Usually takes 1 to 2 days. We always perform windows updates when done and also verify you have activated security.
Data Recovery – $199-$599 Depending on the exact issue and the quantity of drives needing to be recovered that is the typical price range. We do not charge by GB of data restored it's based upon the process we need to use in order to extract the data.
Contact Dave's Computers, Inc. for a Free Consultation
At Dave's Computers Inc. you can rely on expert services and a team of experienced and compassionate staff.  If you're experiencing issues with your computer or laptop, bring it to our Hillsborough location or contact us for an in-home service call so you can get back to work!
Looking for IT Support? We can help!      In New Jersey for small businesses. Whether it's a solo based business or has up to 200 users, Dave's provides a much more personal approach to your IT needs.
Computer Specials For 2021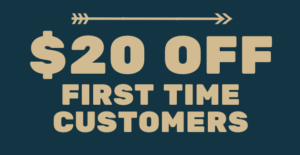 Click Coupon Above to Print
Our Hillsborough Services
Fill Out Form Below to Get Help Today
Directions To Dave's Computers