The Best Protection for Your Computer, featuring Emsisoft Anti-Malware
It can be hard to know when trojans, spyware, and other forms of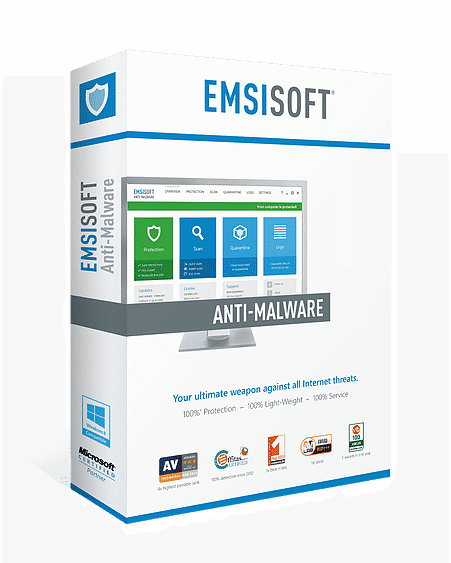 malicious software are hidden in websites that you visit. With Emsisoft Anti-Malware, your machine will be protected from connecting with or becoming infected by these harmful programs.
Guarding Your Files in Real-Time
File guarding protections work 24/7 to verify that all downloaded or modified files have been scanned using the award-winning, lightning-fast Emsisoft dual-engine scanners, without bogging down your computer while they run.
Blocking Suspicious Behaviors
Emsisoft Anti-Malware works around the clock to monitor active programs, alerting you to suspicious activity and halting even the very newest threats that aren't known by signatures yet.
Preventing Ransomware
Custom-designed behavior monitoring tools keep ransomware from encrypting files on your machine.
For a 30 Day Free Trial – Click Here
If you need to
renew

, please fill out form at bottom of the page and a technician will give you call.