SSD storage devices do not utilize any moving parts, which makes them much different than your average hard drive, but that doesn't mean they are immune to problems, damage, or lost files. Many people who rely on SSDs do so because they have important, sensitive information that needs to be saved. They are often used to backup systems for businesses.
If you have experienced a problem retrieving files from your SSD device, it can be cause for significant alarm. That's when you need the best SSD data recovery services throughout New Jersey.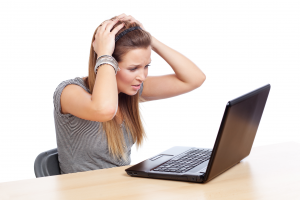 The Value of Files
The files that you store on your solid-state drive can be priceless and irreplaceable. If your SSD device becomes damaged, you may worry that those files are gone for good. Consider the amount of work that went into creating those files. Whether they are pictures, videos, music tracks, graphic designs, memos, and anything else, these SSD devices can store incredible quantities of information.
Once your computer system can no longer read or retrieve that information or can't recognize file names or sectors, it could seem to spell disaster.
Enter the Experts at Dave's Computers
Throughout or long history of recovery files from SSD devices for numerous clients throughout New Jersey, one thing is certain: because of the nature of these devices, it's more than likely that most, if not all, of the information that is trapped within your non-functioning SSD device can be recovered.
The key is to hire the right computer technician who has the right tools. If you hire the wrong team, you could end up waiting for weeks only to find out that they weren't able to retrieve and recover the files.
Don't take chances with all of that important information: call on the experts at Dave's Computers.
Experience SSD Data Recovery Experts
You can count on our proven professional technicians to restore your data using the latest technology, ensuring that you have access to your files as quickly as possible.
At Dave's Computers, our skilled professionals offer the highest level of customer support and data rescue services throughout New Jersey. Our experts will complete the service in a timely manner. Oftentimes we are able to restore your data for you within 24 hours or less.
Our representatives are here to help you 24 hours a day, 7 days a week. If time is of the essence and you want your data retrieved quickly and effectively, you can count on the professionals at Dave's Computers to get the job done and to get it done right.
The Hidden Cost of Losing those Files
If you are a business owner or manager, you likely already know that there is a lot of information stored on that SSD device. The cost, in man hours, programs that were purchased, client lists, private information, and much more can be devastating. For some businesses, it could lead to bankruptcy.
Don't let that happen to you. Let Dave's Computers recover those lost SSD files and get you back on track in a matter of hours, not weeks.
The slightest problem can be devastating for some businesses. Not so when you have Dave's Computers in your corner to recover lost files due to damage, accidental overwriting, formatting issues, and much more.
Contact us today so that we can set your mind at ease that it's not too late.