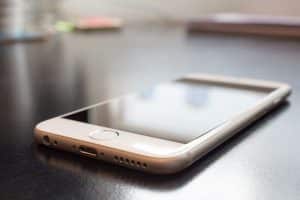 We have been led to believe that a major upgrade is on the card for this year. After a couple years of evolutionary updates rather than big changes, it is about time. So what have Apple got in store for the iPhone 8? What do we know and what do we want to see?
As ever, what we know is largely based on supposition and educated guesswork. A few leaks here and there help too. None of what we know is official, but us geeks love to speculate about what's around the corner!
What do we think we know about the Apple iPhone 8
This year, 2017, is the ten year anniversary of the iPhone so we are expecting big things. Apple have more than hinted that something big is on the horizon but not exactly what.
Release date
So far, every iPhone has seen a September reveal and we don't expect that to change this year. Therefore, we think the iPhone 8 will see some kind of event in September with the reveal early in the month and release a week or so later. Current rumors have the reveal on September 12 or 13 with the release on 22 or 23 of the same month.
iPhone 8 Design
Apple have apparently been working with a dozen or so prototypes so the exact look and feel of the iPhone 8 is still an unknown. What we do expect is some kind of stainless steel or aluminum chassis. We also think the bezel around the screen will be tiny to give as much real estate over to the screen as possible.
Some rumors mention integrated camera lenses and Touch ID sensors but we have yet to see any of that. It is also very possible that the threat of removing the home button may be true too.
Screen
The exact specifications of that screen have yet to be revealed but we expect Apple to up their game with a new flexible OLED screen around the 5.5 inch mark. Some rumors have said 5.8 inch, but we have seen no evidence to support that yet. Apparently Samsung are providing those screens for Apple.
Will it offer more ppi? I would certainly like to see a new Apple screen capable of more pixels per inch. Quad HD would be most welcome or a close alternative to it. I run a Samsung Galaxy S7 right now and it blows the iPhone 7 away in terms of detail and brightness. Apple's screens are also not compatible with any VR at the moment either. Given how popular VR is becoming, this needs to change.
iPhone 8 performance
Apple is also expected to release a new system-on-chip for the iPhone 8. The iPhone 7 uses the powerful A10 SoC and we expect a successor to that for this anniversary edition. Exactly what that will be, we don't yet know. A Taiwanese company have been linked to a 10nm process exclusively for Apple but aside from that, we know nothing.
The iPhone 8 is also expected to have an all-new camera with 3D capability. Exactly what that capability will be we don't know but it has been linked with augmented reality so will at least have depth perception.
Storage for the iPhone 8 is expected to be the same as iPhone 7 but with a 256GB model as standard after its successful introduction in the 7. There is also thought to be 3GB of RAM like the iPhone 7 Plus but as standard across the range.
iPhone 8 battery
Battery life has always been the Achilles heel of Apple phones so it's about time that got fixed. If OLED screens are introduced, there is one significant battery saving right there. If the A11 chip is indeed 10nm, there is even more power saving. Apple are also supposed to be working on a new logic board that concentrates on power consumption. The exact specs of that we don't yet know.
Charging is supposed to be wireless this time round too. Apple were working on long range charging as well as USB-C charging and other technologies but we don't know if they have settled on a charging method as yet or not. Apparently, the dozen or so prototypes have a selection of charging modules on them.
Other features
There are a few other technical upgrades that might feature on the iPhone 8. Biometrics is one key feature that we all hope will appear. While Touch ID works well, there is so much more possible and Apple seem keen to leverage that. Things like facial recognition or iris scanning have both been linked to the iPhone 8 although there is no evidence of either yet.
Touch ID is also supposed to be getting an upgrade that might include 3D scanning for facial recognition or for a 3D laser scanner.
The front and rear cameras are also due for an upgrade and this might be the right time for that. Again we know not much but the front facing camera has been touted has having a 'revolutionary' system that uses 3 components to produce 3D images. The rear facing camera could be a single or double lends module with optical image stabilization.
USB-C is also thought to be making its debut too. Some analysts say Apple will replace the Lightning connector but I think it more likely that it will be alongside Lightning.
There should also be the usual improvements to Siri, iOS and the suite of Apple apps as part of the new release. We know next to nothing about any of these right now but hope that after Apple bought AI firm Turi last year, that some form of machine intelligence will be used to make Siri even more useful.
As you can see, we don't actually know much at all about the iPhone 8. Instead we have leaks, rumors and speculation. Given that the expected reveal is still six months away, this is all we have for now. Apple are pretty good at keeping their cards close to their chest so I don't expect that to change anytime soon.