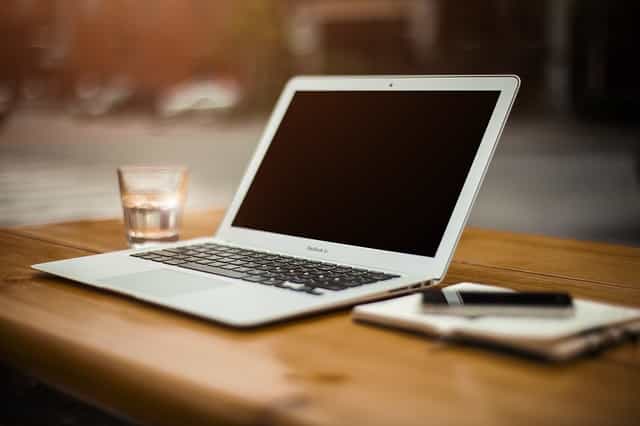 Dave's Computer Repair Blog – How to blog for your computer repair business part 1
As if running a computer repair business wasn't hard enough, you want to take on more work? Unfortunately, many small business owners just like me spend way too much time working in the business and not nearly enough time working on the business. There just aren't enough hours in the day!
However, reaching out to customers new and old, getting the word out about your enterprise and building relationships in your neighborhood are all essential parts of running a business. Which is where a blog comes in.
In this two part series published today and tomorrow I'll be discussing how to blog for your computer repair business. The principles aren't just for computers, but can work across industries and for organizations of all shapes and sizes.
Today I'll cover why you should blog for your business and tomorrow I'll show you how to blog. Hope you find it useful.
Blogging for business
It doesn't matter whether you run a computer repair business or a grocery store, building an online presence is the only way to get ahead. We now do everything online and even if you personally don't use the internet much, your customers sure do!
A blog is a low cost, easy way to build authority in your industry, reach out to an audience, engage with people in your neighborhood and show people what you're about. It can also work to bring your website higher in search engine results page and show the world that you know what you're talking about. All good things a small to medium-sized business needs.
Five benefits of blogging
There are actually a dozen or so compelling reasons why you should blog for your business but there are five that really stand out.
Blogging boosts SEO – SEO is all about getting your website to feature closer to the top of the search results. SEO is a science in itself, but blogging is a very effective way to climb to the top of those results. Search engines love fresh content. Deliver daily blog posts or three a week and the search engines will realize you have something to offer and reward you accordingly by placing you higher in the results.
Reach new customers – Aside from walking the streets handing out leaflets or advertising on a billboard, there are few truly effective ways to reach out to an area wider than your immediate neighborhood. Blogging helps you reach the entire globe, for free.
Build authority – Anyone can start a business but that doesn't enough to convince people you're good at what you do or offer value for money. Blogging about your industry is a great way to prove that you know what you're talking about. I run a computer repair business so I blog about fixing computers. It demonstrates my expertise, shows I know what users experience and proves that I can fix your IT related problems.
Have conversations – Many of us are simply too busy to stop on the street and just talk for a while. That is exactly what a blog offers. An opportunity for like-minded people to talk about subjects they love, find controversial, interesting or just plain entertaining. If the people you're talking to are potential customers, who are they likely to call when they need your services?
Window to social media – Whether you have time for Facebook or Twitter, or not, they are a force of nature. With billions of active users every business of every kind needs to engage with social media. A blog is your window into that world. You can share it on all the social networks and begin a much wider conversation.
Those are five great reasons why you should blog for your computer repair business, or any business for that matter. Tomorrow, I'll cover how to blog.
Thank you for reading Dave's Computer Repair Blog, if you ever need computer repair or data recovery assistance give us a call or fill out the contact form on the bottom right of the website.