Directions from Flemington NJ to Dave's Computers
Offering Same Day On-Site Repair Services in Flemington, NJ
Offering quality computer and laptop repair services, computer support services, and data recovery services throughout the Flemington, NJ, area since 2011, we are well-established in the community providing services for individuals and businesses. All our technicians have undergone extensive training and stay current on the latest technology and trends to ensure we provide our clients with the best possible service. We perform thorough computer diagnostics on your system to ensure the root of the problem is addressed. We don't offer a temporary solution, but we work to fix the real issue.
Dave's Computers offers various computer services in Flemington, including:
Computer repairs – If your computer isn't working up to par, it can be a stressful time. You don't need just a quick fix. You need to find out the root of the problem and understand the whole picture, so the actual problem can be fixed. When you call on Dave's Computers, you will get a thorough assessment of the problem, so we can make sure the problem is fixed correctly.
Laptop repairs – Regardless of whether your laptop is used for business or for personal reasons, it must be working properly. We perform an intricate diagnostics on your laptop to see what is causing the issues, so we can make sure your issues are fixed right the first time.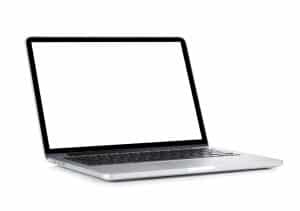 Mac repairs – Advanced computers, Macs are expensive computer systems that can malfunction. It takes special training to fix these issues and we have the technicians who have undergone extensive Mac training. We can fix any complex Mac problem.
Data recovery services – If you find your computer infected by a virus or it crashes without warning, you are worried about losing your photos and data. Dave's Computers provides data recovery services that will recover as much of your data as possible.
Recent Repairs Completed in Flemington, New Jersey During 2018:
04/01/2018 – A customer in Flemington called us about her computer malfunctioning. We went out to her house to provide onsite services. When we performed diagnostics on her desktop and we discovered the problem. We went over the issues with the customer and decided the best way to proceed with fixing the problem.
07/15/2018 – A grocery store was having problem with their store network, and it was affecting their ability to serve their customers. They called us, we went to the store and performed a thorough assessment of the store network and computers.
Reviews from Flemington, NJ customers:
Addison G. – Dave's Computers helped me fix my laptop that another shop had told me couldn't be repaired. Dave's told me exactly what the problem was and fixed it much more affordably than it would have been to replace the system.
Morgan N. – The technician discovered the problem with my PC during the troubleshooting process. The problem was corrected, and it was functioning as good as new within a couple of hours.