Microsoft won't call you about problems with your computer! Hang-up!
Getting a random call, alerting you about issues with your computer. The caller will guide you to certain log menus in Windows to show errors that normally exist to convince you that problems exist on your computer that need to be corrected right away. Once the caller wins your trust, they direct you to a remote support page to connect to your computer remotely.
As soon as they are connected in the background, they start to download files to your computer to:
Either setup encryption to lock you out of your computer
Install malware to covince you further you need support right away
Change your password so once they disconnect you will be locked out
Below is an example of malware they would install convincing you that your computer has a fake version of Windows. After calling that number they then want you to click on any of the remote tool links to get connected to take over your computer.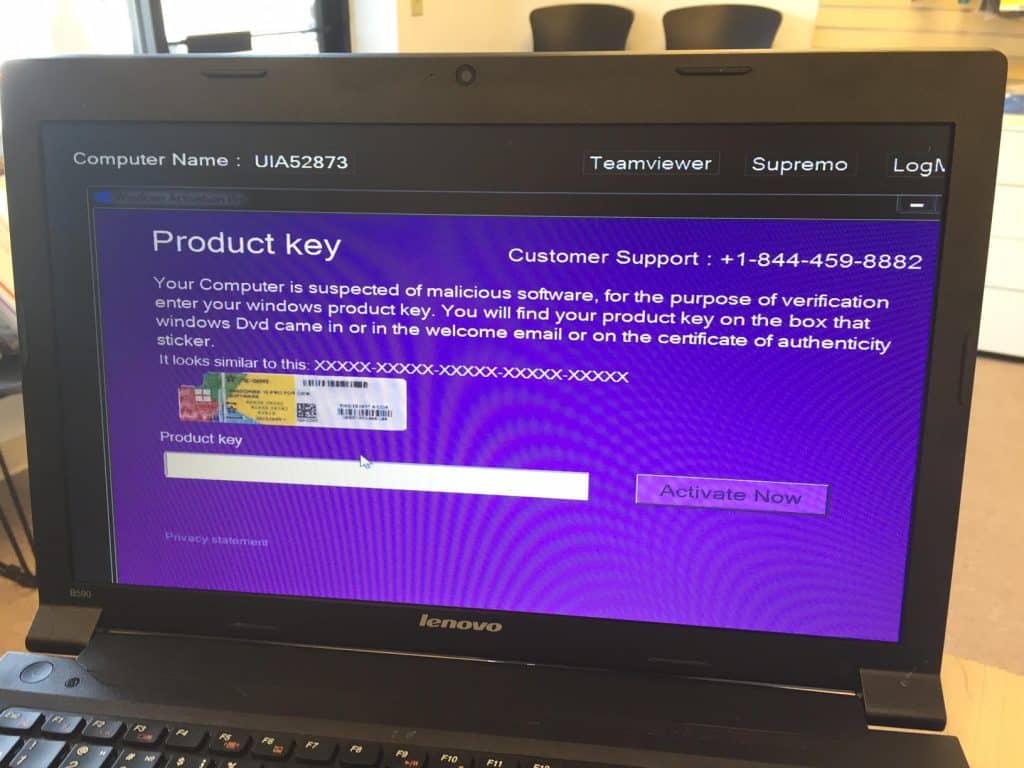 Hopefully if you do get these calls you ignore them or call at tech support business like Dave's Computers to provide further assistance incase they downloaded malware like as seen above. We have seen many cases like this and it often gets worse when after you try to remove the malware blocking you from getting to the desktop, another malware installs and trys to scam you again. Our suggestion when you get malware or get locked out, is to have a technician:
Backup your computer to a external device
Scan the external device several times with various malware and virus removal tools
Wipe the computer's hard drive and re-install Windows
Transfer back data from external to your computer
Once those 4 steps are completed you will be way better off then trying to just remove the pop-up malware and then moving on with your day. You never know what registry keys the scammer damaged or if they installed hidden keyloggers, tracking your typing and etc. This way your starting with a like new machine that is virus free and you know that your safe to use the computer.
If you feel this post helped you learn more about these phone scams please comment below or if you have any questions please let us know!