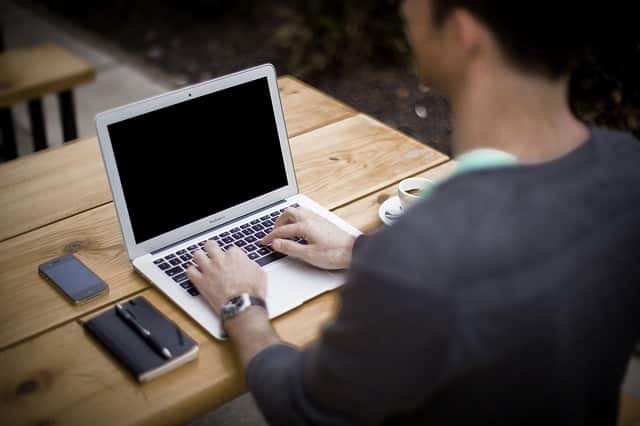 Dave's Computer Repair Blog – How to blog for your computer repair business part 2
Yesterday we covered why you should blog for your business and today we make that actionable. I'm going to show you how to get things ready, how to put a blog together and how to write interesting posts.
Setting up your blog
A blog is relatively straightforward to set up. If you use WordPress or other CMS to host your website, you can add a blog to it in less than five minutes. If you use HTML or something like that, you can create a blog in WordPress and just add a link to your main site directing users to it.
If possible, you want your blog to be a part of your main website. That way, any SEO benefits it brings will benefit your entire website, not just your blog. If in doubt, talk to the guys who put your website together for you.
Planning your blog
Blogging is a strategic task. It needs careful planning to get the most out of it. You can of course make it up as you go along but it then looks haphazard and disorganized. That's not something you want your readers thinking you are!
A blog strategy should stretch at least 3, 6 or 12 months in advance. Make a list of all the content types suitable for your industry and mix them up across that time period. As I run a computer repair business, most of my posts are technology or computer news, tutorials, how-tos and so on. All things someone interested in computers is likely to want to see.
It isn't all about you
See that last line above? 'All things someone interested in computers is likely to want to see.' That is the key to blogging. You might be writing it, but it isn't about you. It's about the people likely to read it. As part of your blog strategy, you need to learn who will read it, what will they be looking for, what will interest them, what formats will they likely most enjoy and how often will they want to read something.
Practice or pay
Remember the theory that an activity takes around 10,000 hours to perfect? That means if you're not a natural writer, you might never be. If a job is worth doing, it's worth doing right in all aspects of business but especially those your customers are likely to see. Alternatively, you just might not have time to spend an hour a day writing a blog post.
If either of those ring true, you are much better paying a blog writer to manage your blog for you. Whether you do it yourself or get someone else to do it for you. Do it properly, do it well or don't do it at all. The internet is full of mediocre content, don't just add to it.
Never make a promise you don't keep
My final piece of advice on how to blog for your computer repair business is to never make false promises. We have all read those news stories or pieces where the headline says one thing but the content delivers something completely different. Don't do it. Ever.
At best it will be regarded as clickbait and the piece will be ignored. At worst, your site will be regarded as full of clickbait and ignored. Be real. Be honest. Be yourself. Those three things are what makes a good blog great!
Thank you for reading Dave's Computer Repair Blog, if you ever need computer repair or data recovery assistance give us a call or fill out the contact form on the bottom right of the website.