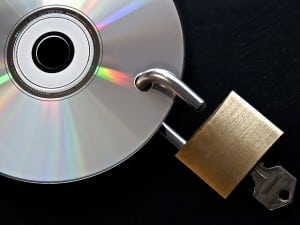 These days, you cannot be too secure with data you have on your computer. After all, hackers have gotten more sophisticated, and that could mean all sorts of problems that even require data recovery for help. Not only that, if you have to leave your machine unattended for even a short time, someone could easily access it and cause problems. That's why it is a good idea to change the password regularly.
You may not realize it, but changing your password could save you a lot of hassle as long as you do so regularly. Imagine if you leave your desk for lunch and come back to find that a coworker has used your machine and accidentally deleted an important data file.  You would have to go through a data recovery service and hope it was possible to get that information back. Keeping your password updated regularly will be important.
The How-To
So, how can you change your password? If you have Windows 7, it is as simple as taking just a few steps.
Click on the start menu located at the bottom left of your screen.
Click on Control Panel.
Click on User Accounts and Family Safety (it may just say User Accounts depending on how you have the icons set up).
Click on User Accounts in this sub menu.
You will see a window that says Make Changes to Your User Account. In this window, choose Change Your Password.
The first text box will ask you for your current password.
Next, you will need to type in your new password and then retype it exactly the same.
Finally, you will be asked to include a password hint. You don't have to include anything here, but it can be helpful to jog your memory, especially if you change your password regularly.
Click the button labeled Change Password.
These are the specific instructions for Windows 7. If you have other versions of Windows, then the process can vary. When you are changing your Windows 7 password, then you do have the option to create a Windows password disc. You will need this if you ever forget what you have changed it to, but it is not required. However, if you know that you tend to forget your passwords, it would be a very good idea to make this disc. Otherwise, you may find it hard to access Windows as well as anything you have saved on the hard drive.
Setting up a password is simply a smart measure to protect your computer. Changing it regularly is smart as well. If you have problems with this process or anything goes wrong with your machine, then contact davescomputers.com. We offer a variety of services from data recovery to computer repair and more. When you contact us, we will be glad to work quickly and efficiently to resolve the problem, whether we do so remotely or you need to bring your computer to us.