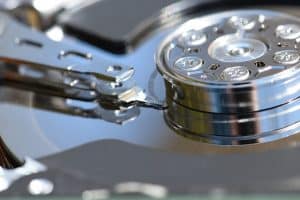 There is nothing worse than rebooting your computer or starting it up and seeing an 'Inaccessible Boot Device' error. It's something most Windows users will have come across at some point or other and sounds serious. Potentially it is, but equally likely is that it's an easy fix or may need computer repair.
When you see 'Inaccessible Boot Device', it means your computer cannot read the Windows partition on the hard drive it boots from. It could mean total hard drive failure. It could also be a simple driver or boot record failure too. Fortunately, a few simple troubleshooting steps can tell you exactly which cause is most likely.
Troubleshooting the 'Inaccessible Boot Device' error
Like many computer troubleshooting tasks, fixing this error is a process of elimination. We begin with the simplest steps and work towards the more complicated. As always, retest between each step and once things are working normally there is no need to continue.
Boot Windows into safe mode by using Windows installation media and selecting troubleshoot instead of install. Once Windows is fully loaded, try to reboot as normal. This simple fix addresses more occurrences of this error than you might imagine!
Boot once more into Windows safe mode with command prompt and type 'Chkdsk /f /r'. This will check the disk for errors. Then reboot and retry.
Remove any extra hard drives you may have and just boot using the drive with Windows installed.
Boot Windows into safe mode, find the IDE ATA/SATA drivers for your motherboard online, download and install. Reboot and retry.
Check your BIOS/UEFI settings to make sure IDE is selected if you use a HDD and AHCI is selected if you use an SSD. Also check the computer is set to boot from the drive containing Windows. If your boot drive is not listed in the BIOS/UEFI, check cables and power.
Swap cables and power to the boot drive to test for potential failure. If the hard drive isn't listed in your BOIS, it could have failed. Perform further steps before ordering a new one though, just in case.
Boot into Windows 10 Advanced Boot Options and select 'Last known good configuration'. Perform a system restore to roll back any Windows updates or drivers that may be causing the error.
Assuming your boot drive is listed in your BIOS/UEFI, i.e. physically present, try a fresh install of Windows.
If your boot drive is not listed in your BIOS, it may have failed. Try another drive in its place to check cable/power/connector. If the other drive shows up, it's probably drive failure. If it doesn't show up, try a different IDE or SATA port, cable and power connector. Worse case you may need data recovery from an recovery lab.
Please comment Below About This Post Or Posts You Would Like to See in the Future!