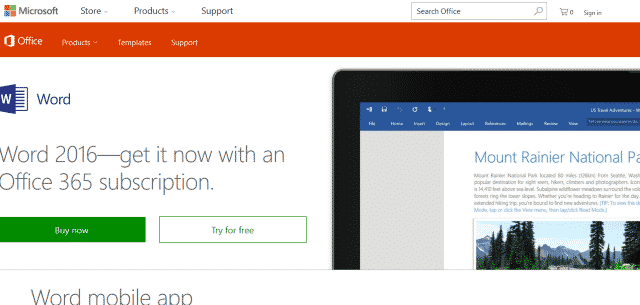 Dave's Computer Repair Blog – How to repair and recover Word files
While Dave's Computers specializes in hard disk data recovery, our Hillsborough data recovery team can recover most files from most places. One of the most common requests we see is to recover a Microsoft Office file that has been corrupted is didn't save properly. Of those, it is predominantly Word files that we are asked to retrieve.
We thought we would put together a few tips for recovering such files yourselves just in case you're not near our store.
Troubleshooting Word files
Here are a few things you can do before calling in your IT department or data recovery experts.
Try another Word document. If you can access another file, it is the individual file. If you cannot access another file, it is your Word application that is at fault and not necessarily the file.
Open the document in another instance. Send the file to a colleague to see if they have more luck. It might be a configuration issue on your device causing the issue.
Open the document in another office application. Microsoft Office isn't the only office suite out there. There are others that can read Word documents well enough to see if it's the file or not. Google Docs and Libre Office are just two and they are free.
Save the file in a different format. Click 'Save as' and select Rich Text Format. Then try to open the document using the .rtf file rather than .doc. This clears the formatting Word adds to the file which is where corruption can occur. If you can access the file, repeat these steps and save as a .doc or .docx.
See if Word can recover the data. Navigate to Open in Word, then Browse. Select file type in the bottom right corner and then select 'Recover text from any file (.*.). This method uses all Word formats to try to rebuild the file into something understandable. It will likely remove any formatting but you may recover the body text which you can put back into a formatted document.
If none of those steps work, it's time to call in the experts. The data recovery guys here at Dave's Computers have a range of tools and techniques we can use to recover your document. Visit our Hillsborough store to discuss your needs.
Thank you for reading Dave's Computer Repair Blog, if you ever need computer repair or data recovery assistance give us a call or fill out the contact form on the bottom right of the website.