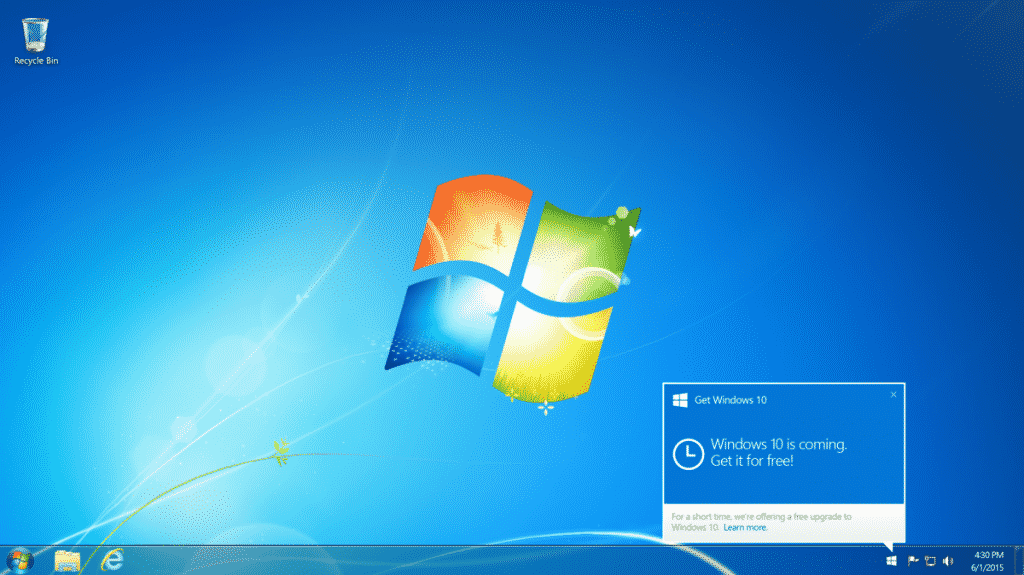 If you haven't yet upgraded to Windows 10 from Windows 7 or 8, you might still be getting the notices that pop up on your computer screen randomly asking you to schedule your free upgrade. It's worth paying close attention to these notices because the notice will often suggest a time and date for you that the upgrade will begin, and the automatic update will simply begin at the time suggested if you are on line, whether you want the upgrade or not. Microsoft has announced the "Free" upgrade is scheduled to end on July 29, 2016, after which time there will be charge. However, this deadline does not apply to everyone it seems.
Senior Program Manager Daniel Hubbell recently stated in the Microsoft Developer blog that the deadline of July 29 will not apply to customers who use "assistive technologies" and he advised to "stay tuned" for more information on how you can continue to take advantage of the free offer.
How do you know if you fall into this category of "assistive technologies" user? Typically those with physical disabilities that limit mobility and those with poor eyesight would fall back on the list of assistive technologies noted on the official Microsoft Accessibility page for Windows 10 out of pure necessity. It seems these most likely are the folks Microsoft intends to exclude from the July 29th deadline.
However, many without a disability might use the assistive functionality offered simply by choice. We can think of many reasons why anyone might want to use the Magnifier to see items on the screen better; use the text or visual alternative to sounds; use the On-Screen Keyboard (OSK) to type; use the keyboard shortcuts for speed; listen to text read aloud with Narrator; use the Speech Recognition to control their PC; or employ Ease of Access Settings for more flexibility. All of these "assistive technologies" are available to anyone who prefers to use them.
Since we are now playing the waiting game for Microsoft to make further details known regarding who can actually be excluded from the July 29th deadline to upgrade, we suggest you make your plans now on how to proceed.
Here are a few choices: You can accept the free upgrade and let the program run automatically and simply learn to use Windows 10, or you can accept the upgrade and use the rollback feature so you can continue with the older versions. Upgrading registers Windows 10 to your PC; you can then return to Windows 10 later without a charge from Microsoft.
Keep in mind support for older Microsoft versions have a lifecycle and support is typically phased out so learning to use Windows 10 now might be your best option. It's wise to know in advance when Microsoft no longer provides automatic fixes, updates, or online technical assistance for their products so you can plan accordingly.
Still unsure what to do and how to proceed? Let Dave's Computers guide you with the Windows 10 upgrade and ensure your pc is running smoothly and no important data is lost during the upgrade. As mentioned, you'll have options to "rollback" to the earlier version, but you may not even want to after giving Windows 10 a try.