Computer repair professionals are service people, consultants, and tech experts. Because of this, it's important also to be good SEOs.
While SEO changes on a regular basis, there are several free tools designed to help computer repair experts improve their SEO. With these tools, you can rank well in Google and become more visible customers.
4 Free Google SEO Tools to use Right Now
Whether you run an established company, or you're just getting started, these free, practical tools will help you perform better online.
1. Google Mobile-Friendly Test Tool
This handy test is one of the simplest on the web. It's also one of the most important. Here's why: In recent years, mobile search has exploded. In fact, 2015 was the first year that mobile search numbers surpassed desktop search.
As such, Google has adjusted its ranking algorithm to favor mobile-friendly pages. The only unfortunate part is that 91% of small business websites (computer repair companies, included) aren't optimizing their sites for mobile search. What's more, many small business owners don't even know they're missing the mark.
Fortunately, the Google mobile-friendly test tool is here to fix this.
Just input your company's URL into the tool and click "analyze." Within seconds, the tool tells you whether your site is mobile-friendly, or not.

It also delivers a mock-up of what your site looks like on a mobile platform, and provides tips for mobile-friendly improvements.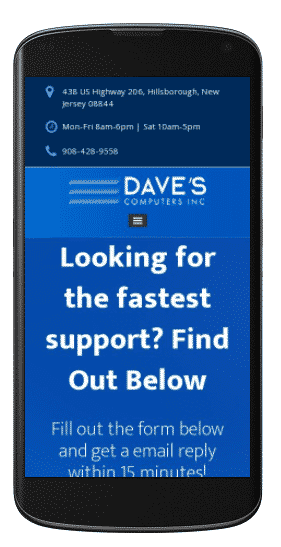 Ideal for anyone who wants to rank better and avoid Google penalties, the mobile-friendly test tool is a simple and free way to boost your SEO.
2. Google PageSpeed Insights
Today, Google users want pages to load faster than ever before, and they're prepared to leave sites that fall short. According to Kissmetrics, 47% of consumers expect a website to load in 2 seconds or less. A full 40% will leave a page that takes 3 seconds or longer to load.
With this in mind, it's clear that even a 1-second delay in your page's load speed could have an adverse impact on your CTR. Fortunately, you can ensure your page is loading quickly and correctly with the PageSpeed Insights tool.
Just like Google's mobile-friendly tool, you simply input your URL into the analyzer and Google provides near-instant results. Be advised that this test does return a lot of information, and even prominent sites like Moz have things to improve upon.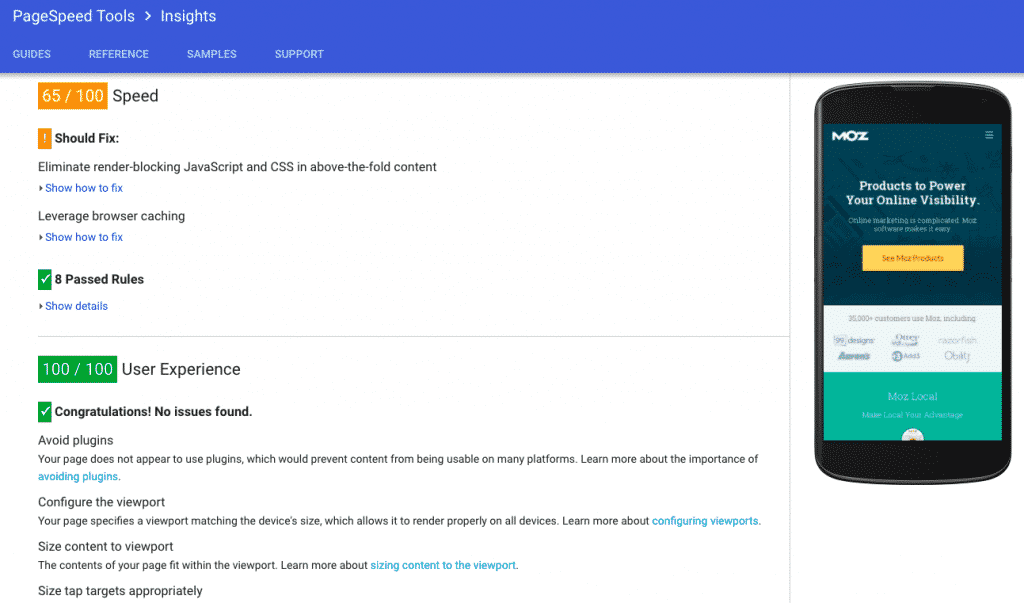 In light of this, don't get down on yourself if the results aren't 100/100. Just turn your attention to addressing the issues the test presents.
3. Google Trends
Struggling to develop topics for your tech or computer repair blog? Not sure what your audience is buzzing about? No problem. Google Trends is a little-known tool that aims to change all of that.
On the tool's home page is a "featured insights" section featuring a broad overview of search terms.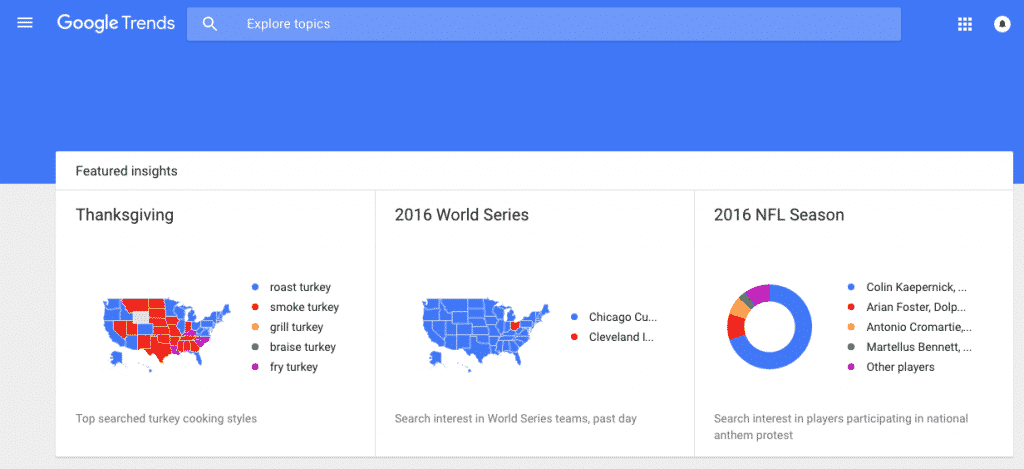 If you'd like to get a bit more granular, use the search bar. Check out the results rendered for the term "Apple computer:"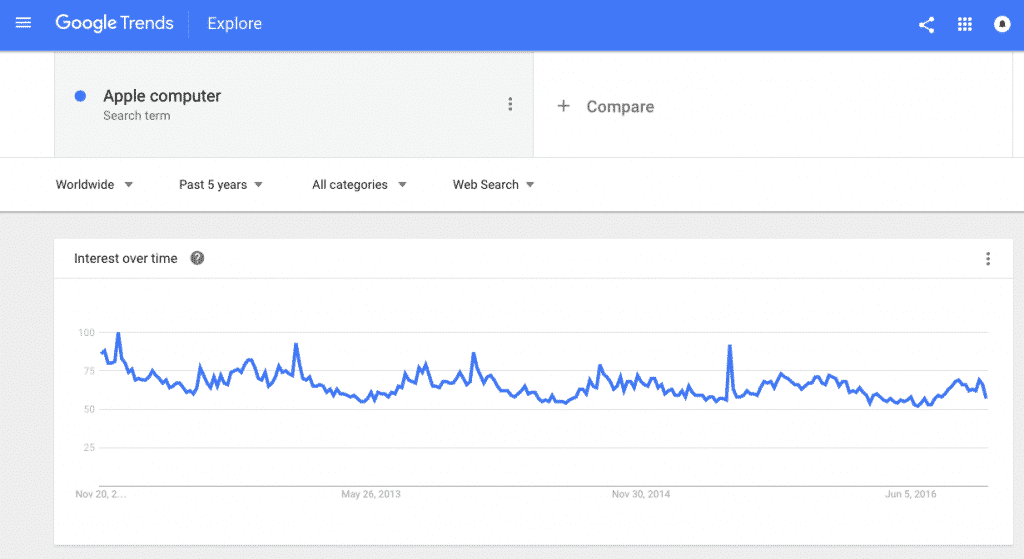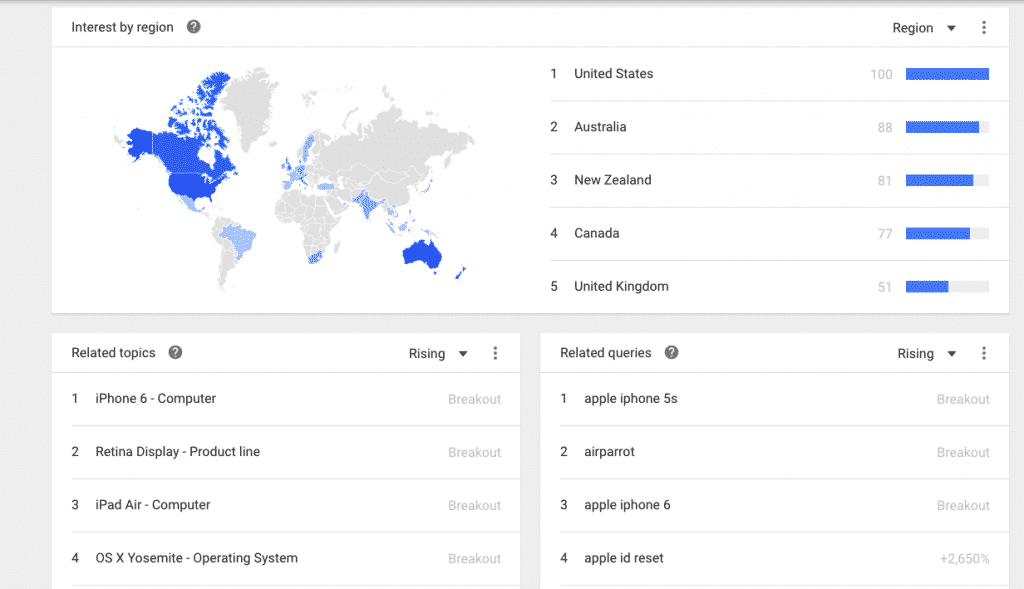 Ideal for anyone who struggles to develop blog ideas or locate trending topics, Google Trends is a powerful SEO tool that can be very helpful for computer repair specialists everywhere.
4. Google Alerts
Google Alerts is a tool designed by Google to help SMBs achieve their SEO goals. Designed to allow companies to develop alerts, this tool is an excellent way to track mentions of your business, keywords you're targeting, and competitor content.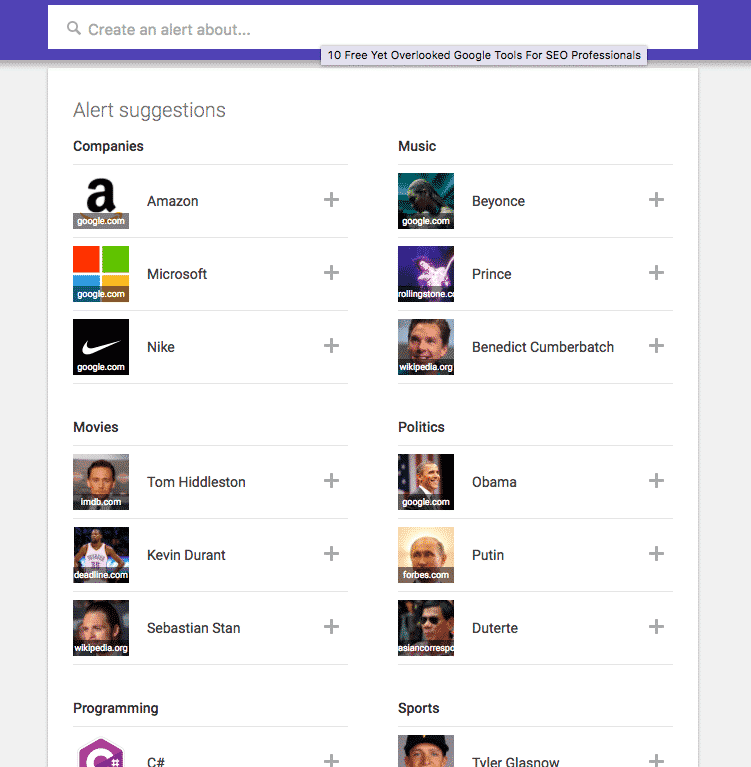 SEO Made Simple for Your Computer Repair Business
While SEO can feel fluid and impossible to grasp, these four free tools can help you stay abreast of it. By allowing you to check the mobile-friendliness and load times of your page, and track trending content and custom alerts, these tools help you rank more prominently and appeal to your customers.