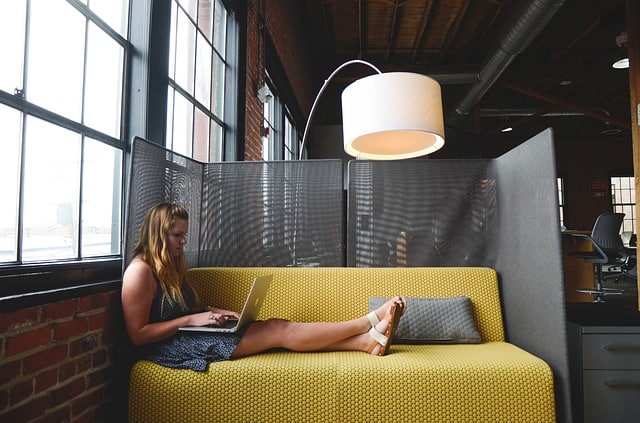 If you're running a small business, chances  are that you depend on IT for productivity but don't have the resources for dedicated support staff. If your small business is anything like the ones we look after here at Dave's Computers, you will be computer support, telephone support, auditor, quality controller and wear any number of hats as well as being the driving force of your enterprise.
It doesn't have to be like that. You can benefit from professional IT support without the expense of a dedicated team member or expensive outsource contract. You could elect for a remote support contract.
With a remote support contract, you get as much, or as little IT support as you need and only pay for what you use. It is extremely cost-effective and if you work with the right support partner, you get enterprise-level IT support at a fraction of the cost. If you still need convincing, here are six compelling reasons why remote support works for small businesses.
1. Operate in confidence
If you depend on IT to remain productive, service customers, fulfill orders or any internal process, downtime can be expensive. If you are the IT team and troubleshooting involves searching YouTube for how-to videos, you need our help!
Having remote support means the second something happens that you cannot handle yourself, you just have to pick up the phone or email us. Our support team will get right on the case, fix whatever needs fixing and have you back up and running as quickly as possible. No searching the internet for answers, no trial and error, just experienced IT support from professionals.
2. Predictable, affordable cost
One of the benefits of cloud services is that you only pay for what you use and nothing more. No expensive contracts, no licensing, no hardware requirements and no consultants. Our remote support service operates in much the same way. You can either pay a low monthly fee that will include an amount of billable hours or pay as you go.
Either way, you can benefit from professional remote support for a very lost price. Remote support that is there when you need it, responds quickly to your queries and gets you back up and running in the shortest time possible. As we are a support focused business, we ensure we respond quickly, communicate effectively and provide a service to be proud of.
3. Work anywhere
Many fixed IT support contracts have tight restrictions covering only your office and only after a site assessment. The beauty of remote support is that where you are is irrelevant. As long as you have a decent internet connection and we can log into the device in question, we can support you regardless of where in the world you might be.
You will still have to call us in our local operating hours, but aside from that there are absolutely no restrictions. So if you travel, work remotely, work from home or work on the move, you're covered.
4. Fast response times
Have you ever used one of the big name IT support companies? Ever had to wait on hold for ages, wait for a call back or hang around the office for the technician to arrive? We have and we know we didn't like it. Here at Dave's Computers, we have tuned our remote support service so we can answer calls quickly, respond to emails within the hour and attend site as quickly as possible.
Every contact except a site visit would be completed within the hour. As we are geared up to fix most issues remotely, you don't have to wait for a site visit or for parts to arrive. Only if hardware needs to be changed, which is actually quite rare, will you have to wait any length of time for us to address your issues.
5. Most issues can be fixed remotely
As just mentioned, the vast majority of IT issues are software or configuration related rather than hardware. As long as your devices are reasonably new, maintained in good condition and kept in appropriate conditions, hardware failures are now quite rare. That means lower maintenance costs but also a much faster resolution.
As long as we can log into your systems we can fix many issues with Windows, Macs, networks, printers, programs, apps and more. Pretty much anything that can go wrong can be addressed remotely. That's why our remote support service is so popular!
6. You can use whatever IT you like
The final reason why remote IT support works for small businesses is because you have the freedom to evolve your IT alongside your business. Need more computers? We can support them. Want to switch from Mac to Windows? We can support you. Need to migrate from Office 2016 to Office 365? We've got your back.
As computers, hardware, software and your requirements change all the time, we change right along with you. We don't tie you in to restrictive contracts or limit you to one operating system. As long as we support what you're using and you check with us first, you can buy and use whatever you like!
As you can see, there are some significant business advantages to having remote support for your business. That's why so many small businesses in the New Jersey area and further afield trust us to manage their IT systems. All because they know they get a professional service they can depend on.
Not only does remote support provide these six benefits, it also takes the pressure off you. Rather than worrying about what to do in the event of a failure, you can concentrate on what you do best, growing your business and pleasing clients. Dave's Computers can take care of the rest!
If you run a small business in New Jersey or further afield, contact Dave's Computers today to discuss your needs. We would be happy to help!