While there are many advantages to using managed services for your small business, one of the main advantages is for security and compliance purposes. Businesses have to take credit cards, debit cards, checks, wire transfers and so forth, to prosper in today's technologically advanced world. However, you have to ensure your processing systems are safe from the cyber threats that lurk out there.
With managed services, you don't have to worry about your firewall being up to date, PCI security standards or auditing your servers and workstations. By contracting with a managed services provider that is current with PCI Compliance Standards, you can rest assured that your systems are safe from cyber threats.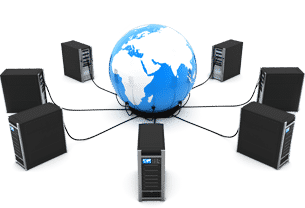 Minimizing any risks that are involved with keeping credit card numbers, client data, competitive information and all other important records can be handled by your managed services provider. Your clients want to know there information is being kept safe.
Reducing Other Risks with Managed Services
Any business investment carries some risk with it. Financial conditions, markets and technology are constantly changing. Especially when it comes to compliance and security issues, your managed services provider assumes and manages much of that risk for you. Because they have had extensive training and experience, they are better at deciding how risks can be avoided in their areas of expertise.
Get Access to the Latest Technology
Larger companies have larger budgets, so they can afford larger in-house IT teams. As a small business, you cannot afford the most advanced technology, but by outsourcing gives the smaller businesses access to the same advanced technology so they can keep up with competition.
So there you have it, with managed services you will have access to the best technologies while not spending a mint on them. Managed services means you get the IT services you need at prices you can afford. Call Dave's Computers to learn more about our managed services and how we can help your small business grow.