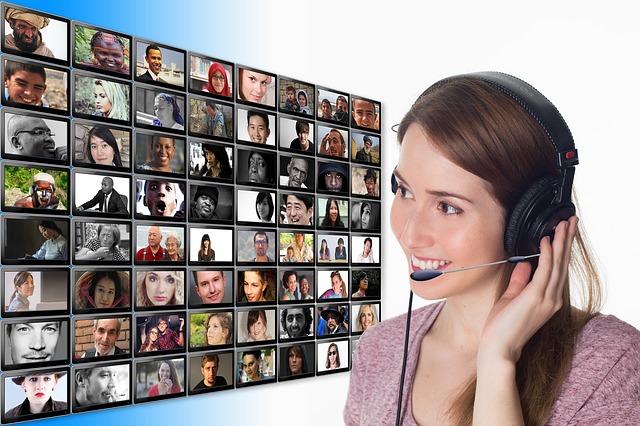 Dave's Computers has been offering remote IT support for a while now and it is proving a very popular service to the residents and businesses in Hillsborough, New Jersey. It is cost effective, offers real, local support from native English speakers and delivers the kind of IT support you need to keep working or surfing as you need.
Our remote IT support service is relatively straightforward but we do get a lot of questions about it. I have collated the most popular questions and tried to answer them all in one place. That way, if you're considering working with us, you have a much better understanding of what service we provide and what you can expect. As always, you can contact the team here at any time.
So here is Dave's Computers' Remote IT support FAQ.
What is Remote IT support?
Remote IT support is exactly what it says it is. We support your IT network and infrastructure remotely. We will be in our office, you at home or at work and we communicate and assist remotely.
If you would like to know more about the kinds of issues we can help you with, read our post on the 'Top ten most common tech support problems remote support can solve'. It should help.
What can I expect from the service?
You can expect us to respond quickly, assess the problem, work with you or the user and to quickly and efficiently resolve the issue. There are many things we can help you with remotely, as discussed in the article linked above. For everything else, we have supporting services that fit the bill.
Are there any specific system requirements?
Not really no. When we discuss your needs, we will take an audit of your hardware and software and will let you know if there is anything we cannot support. If you have a truly bespoke system or platform that doesn't conform to conventional architecture or is particularly old we may not support it, but other than that, we likely will.
We have many years' experience of providing Remote IT support. There is very little we haven't seen or worked on so you're in safe hands.
How do we communicate?
We usually provide Remote IT support using email or telephone. We work with you to communicate through the medium you prefer. Telephone is usually easiest as it is more dynamic and we can adapt our approach as we go. If that isn't convenient, then email is an effective communications medium to use.
We may also be able to use video conferencing or Instant Messenger. We can discuss that with you at a consultation.
How fast do you respond?
We usually respond to email requests within a couple hours. Telephone requests are obviously answered within a couple seconds. Much depends on what is going on at the time but we always prioritize support functions over everything else so you will always get our attention.
How do I report an issue?
The easiest way to report an IT issue is by email or phone. As mentioned above, we may communicate via IM or video too depending on your needs. We will answer the phone within a couple of rings and an email within a couple of hours.
Do you support Mac?
We certainly do provide Remote IT support for Mac and other Apple products. We have worked on many Macs, MacBooks and iPads. We are well versed in iOS and the hardware requirements of them too.
Do you support networks?
Yes we do. A computer without a network is like a car without wheels. Good for a few things but cannot get anywhere near its potential! We support routers, modems, cabling, TCP/IP and all the other components and protocols that make up the modern business network. We also support networked devices too!
Do you support servers?
Yes we do. As long as you use mainstream server technology and nothing exotic we will fully support you. We specialize in Windows servers but also have extensive experience supporting Linux too.
Will my user need Admin access to assist?
Some basic troubleshooting can be done on a Windows machine without admin access but we can do more with admin rights. If you're using a Linux desktop, your user will definitely require administrator access to perform any kind of remedial action. You can always set up a temporary admin account, allow your user to log in and then remove it once we are finished. Or create a specific support account that you user can log into while we help and then revert once complete.
I regularly work from home, will remote IT support cover this?
Yes it will as long as you have a working telephone and internet access. One of the benefits of a remote support contract is that it doesn't matter where in the world you are. As long as you contact us without our time zone, we can help.
Can you help with IT security?
We certainly can! We can help troubleshoot firewalls, routers, software security products, Windows Defender issues, Windows Firewall faults and many other aspects of IT security. It's too important to ignore.
How many times can I contact you?
As many times as you need to. Dave's Computers is here to help you whenever you need us. There are no call limits for our remote IT support service as that would defeat the object of it. We are here when you need us.
Can you provide proactive maintenance to avoid downtime?
Yes we can. We offer a range of preventive and routine maintenance services depending on your needs. Regular maintenance of your computers, network and servers can prevent many of the faults that businesses can experience. As well as providing remote IT support to our customers, we also provide routine maintenance too. Contact us to discuss your needs further.
How long are your contracts?
Our contracts run on a rolling monthly basis. We want you to love working with Daven's Computers so have made it as easy as possible to do just that. We don't have expensive tie-ins, unreasonable terms or any of that stuff. We just offer great value IT support at sensible prices. Just what you would expect from your neighborhood computer store!
Do you cover different cities or states?
While we are based in Hillsborough, New Jersey, the great thing about remote support is that you can be anywhere. As long as you're in a similar time zone and contact us within our support hours, we will offer our expertise to you whether you're in New Jersey, New Hampshire or New Delhi!