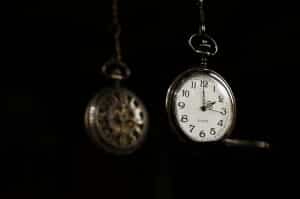 Your Windows computer has something called a system restore utility that can be very helpful as a recovery method when something goes wrong. The utility will often allow you to manage issues without the need of a computer repair service, but it won't do you any good if you don't know how to use it.
What Is It?
To begin with, the Windows system restore utility is designed to move your computer to a point in the past when the problems were not occurring. By moving backward in time, you can often fix problems without computer support.
Issues that can often be resolved by using this utility can include corrupted or missing device drivers, missing or corrupt DLL files, and problems that occur within the Windows registry.
So, now that you know what this utility can do, let's talk about how to use it properly. The process can vary somewhat between different versions of Windows, so in this this article, we will discuss how to use the system restore process in Windows 8.
How to Use It
To get to system restore, you will need to follow a few steps:
You need to get to the control panel. The easiest way to do this is to open the charm bar by swiping inward on the far right of your screen. Choose settings and then control panel.
Once you are in the control panel, choose system and security. On some machines, it may just say system. If you clicked on system and security, you will have to click on system next.
Click on system protection, which will appear to the left of the screen.
Then, choose system properties.
Click on system restore.
Tap the next button in the system restore windows so that you can see restore points from which to choose.
Now, you will need to think back to the last time your computer worked properly. Consider a day or date that makes the most sense and then look for a restore point before that date. If you need to go back further than the restore points you see, you can click on the box labeled show more restore points. This will allow you to restore your machine without the requirement of a computer repair service.
After you have chosen a restore point, click next and then confirm your choice, and then click finish. This will automatically restore your system to that date. You won't lose your personal files. If this process doesn't fix the problem, then you may need to contact a computer help service because something else could be wrong with your machine.
In the event that you do need a computer repair service, contact Davescomputers.com. We offer on-site and remote repair services for many different computer problems. So, if you tried a system restore and this didn't work, then contact us today, We will be glad to use our computer repair expertise to get to the root of the problem and get your machine back in working order soon.